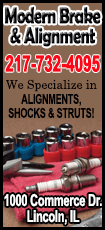 Juan Francisco, Brett Lawrie and Melky Cabrera each hit their 10th home run of the season, powering the Blue Jays to a 7-3 win and a three-game sweep of the AL Central-leading Detroit Tigers on Thursday afternoon at Comerica Park.

The surprising Blue Jays (37-24), who have won five straight and 14 of their last 16, left Detroit with a five-game lead in the AL East. Toronto also swept AL West leader Oakland in a three-game series in late May.

"There's something to be said anytime you sweep," said A's catcher Erik Kratz, who had a two-run single. "There were some (potential) sweeps earlier in the year that we didn't complete. Looking back on it, any sweep is great, it doesn't matter who you're facing. But this team doesn't look ahead to sweeping another team until the third game after we've won the first two."

As usual, Toronto slugged its way to another victory. Three home runs gave the Blue Jays a major-league leading 87 this season. The long balls by Francisco and Lawrie against Tigers starter Justin Verlander snapped a 3-3 tie in the sixth. Cabrera added his solo shot in the ninth.

"We're getting pitches we can handle and putting good swings on the ball," Lawrie said. "That's the biggest thing, just getting ready to hit. Obviously, against a guy like that, you've got to be ready to hit because he's one of the best in the game."

Left-hander J.A. Happ (5-2) allowed three runs and seven hits in 6 1/3 innings to pick up the victory. Casey Janssen got the final out for his 10th save.

Second baseman Ian Kinsler had two hits and two RBIs for the Tigers (31-25), who have dropped five straight. Verlander (6-5) gave up six runs, five earned, and eight hits in seven innings.

"We're not really doing anything very well," said Detroit manager Brad Ausmus, whose team has lost 13 of 17. "Over the span of the struggle, it's been one thing, another thing, or a combination. I'm getting frustrated and I know the players are getting frustrated. You want to win games and we're not winning games. They feel like they're letting each other down and feel like they're letting the Tigers fans down."

The Tigers took a 2-0 lead in the third. Third baseman Nick Castellanos, who had three hits, led off with a double and scored on Kinsler's RBI triple. Kinsler scored on right fielder Torii Hunter's sacrifice fly.

Kratz's two-run single highlighted the Blue Jays' three-run fourth. Toronto loaded the bases with the aid of an error by Hunter, whose miscommunication with center fielder Austin Jackson on Jose Bautista's leadoff fly ball resulted in Hunter dropping it for a two-base error. Designated hitter Dioner Navarro singled in the first run before Kratz's hit to left scored first baseman Adam Lind and Lawrie.

[to top of second column]
Kinsler's run-scoring groundout in the fifth tied it at 3 before Francisco's homer in the sixth, which followed Lind's leadoff walk. Lawrie then hit Toronto's fifth back-to-back home run of the season over the left field wall on a 3-2 pitch.

Verlander has allowed at least five earned runs in four of his last five starts.

"I wouldn't get too focused on the runs today. His stuff was outstanding," Ausmus said. "That (error) changed that whole inning. He did give up a couple of home runs later, but the inning before that might have been his best all year. I know the scoreboard doesn't look great for Ver's outing but his stuff was good today."

NOTES: Blue Jays 1B Edwin Encarnacion missed Thursday's game against Detroit with back stiffness. Encarnacion, who is second in the American League with 19 home runs, felt tightness during the late innings of the Blue Jays' 8-2 victory over Detroit on Wednesday night. Manager John Gibbons is hopeful Encarnacion can return on Friday against St. Louis. "He's never had a history of back problems," Gibbons said. "It's just smart to give him a day." ... Detroit rookie SS Eugenio Suarez had his first major league start delayed by a sore left knee. Suarez, 22, was promoted from Triple A Toledo on Wednesday and expected to be in the lineup Thursday. He injured himself sliding into second base while playing the final three innings Wednesday. Suarez underwent an MRI which showed no structural damage. ... Blue Jays RF Jose Bautista extended his hitting streak to 11 games with a first-inning single. ... Tigers RF Torii Hunter did not have a hit in the series, going 0-for-11.
[© 2014 Thomson Reuters. All rights reserved.]
Copyright 2014 Reuters. All rights reserved. This material may not be published, broadcast, rewritten or redistributed.