Psoriasis linked to worse quality of life for family members, too
Send a link to a friend Share
[June 07, 2014] By Shereen Lehman
NEW YORK (Reuters Health) - Both psoriasis patients and the people who live with them say psoriasis negatively impacts their quality of life, according to a new study. And both groups tend to report more depression and anxiety than people not affected by the condition.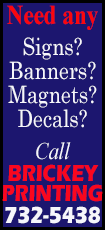 About 7.5 million Americans have psoriasis, which is characterized by itchy, painful plaques on the skin.

Previous research has found that people with psoriasis have a higher risk of cardiovascular and autoimmune diseases and develop more infections than those without psoriasis. The condition has also been linked to psychiatric disorders.

"The number of studies per year about quality of life in psoriasis keeps growing year after year and thanks to these studies we know that psoriatic patients have an impairment of their quality of life as well as higher levels of anxiety and depression, feelings of stigmatization, higher risk of suicidality and lower employment rate, among other problems," Dr. Eliseo Martinez-Garcia told Reuters Health in an email.

Martinez-Garcia is a dermatologist at Virgen de las Nieves University Hospital in Granada, Spain and the lead author of the new study.

"However, very few studies have addressed how this problem can affect (the) people who live with these patients, and none of them had evaluated globally quality of life, anxiety and depression," Martinez-Garcia said. "The impact of the dermatological conditions on patients' cohabitants has been largely ignored."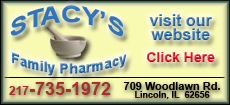 The researchers had noticed that cohabitants of patients had difficulty coping with issues related to psoriasis, like having to avoid activities such as travel or social meetings, as well as spending time every day to help the patient with treatment.

To take a more scientific look, they studied 130 adults: 34 people with psoriasis, 49 people who lived with psoriasis patients and 47 healthy people who did not live with psoriasis patients, to serve as a comparison group.

The impact of psoriasis on quality of life was measured with 10-question surveys taken by the patients and the cohabitants. Depression and anxiety were measured with separate surveys completed by members of all three groups.
The researchers found that psoriasis impaired the quality of life of 88 percent of the cohabitants and that their quality of life scores were closely linked with the scores of the patients.

One-third of cohabitants reported being highly affected by the psoriasis and only a few felt no effect.
Anxiety and depression levels did not differ between patients and cohabitants, but were significantly higher than levels seen in the comparison group, according to findings published in the Journal of the American Academy of Dermatology.

The authors say their results suggest that doctors who treat patients with psoriasis should use a more integrated approach that takes family members into consideration.

Martinez-Garcia said there are a wide range of therapeutic options for patients with psoriasis, from the classical topical treatments to the more sophisticated new drugs.

"A lot of psoriatic patients that are not doing any treatment would be surprised about how much their condition could be improved," Martinez-Garcia said. "Moreover, some centers and patients associations are already providing specific psychological support for these patients."

SOURCE: http://bit.ly/1hAdluY Journal of the American Academy of Dermatology, online May 14, 2014.
[© 2014 Thomson Reuters. All rights reserved.]
Copyright 2014 Reuters. All rights reserved. This material may not be published, broadcast, rewritten or redistributed.