EU to test imports of live pigs from North America for deadly pig virus
Send a link to a friend Share
[June 07, 2014] BRUSSELS (Reuters) - European Union member states on Friday agreed that live pig imports from United States and Canada must be tested for a deadly virus that has killed millions of piglets.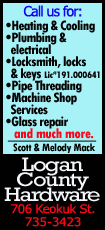 The latest measures complement import requirements on pig blood products that may be used for feeding piglets, which the European Union agreed last month.

In a statement, the European Commission, the EU executive, said the temporary testing was to protect the EU pig industry from Porcine Epidemic Diarrhoea, which has swept the United States and helped to push pork prices to record highs.

The United States and Canada exported some 900 pigs for breeding purposes to the European Union in 2013, the Commission said.

The European Union does not need to import pigs for food because it produces 22 million tons of pig meat annually, more than enough for EU needs.

The EU executive has also asked the European Food Safety Authority to research new strains of the virus, which it said will enable a more thorough review of the disease situation and risk mitigation measures.
As the United States battles the disease, U.S. Agriculture Secretary Tom Vilsack ordered farmers to start reporting cases of the virus and pledged more than $26 million in funding to help stamp it out.

(Reporting by Barbara Lewis; editing by Adrian Croft)
[© 2014 Thomson Reuters. All rights reserved.]
Copyright 2014 Reuters. All rights reserved. This material may not be published, broadcast, rewritten or redistributed.