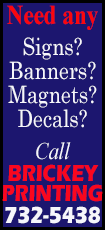 - - -

Rangers 6, Indians 4

Texas ace Yu Darvish didn't have his shut-em-down best, but for once the Rangers' bats picked him up with designated hitter Michael Choice belting the go-ahead solo home run in the bottom of the seventh as the Rangers snapped Cleveland's six-game winning streak with a 6-4 win.

Darvish struck out eight and gave up four runs but didn't return to the game after getting out of the top of the seventh in a 4-4 tie.

Texas added a run in the bottom of the eighth when shortstop Elvis Andrus scored on an Adrian Beltre sacrifice fly to center. Second baseman Rougned Odor smacked a two-run home as part of the Rangers' four-run second inning for a 4-0 lead.

- - -

Tigers 6, Red Sox 2

Ian Kinsler and Torii Hunter hit back-to-back home runs with two outs in the fifth inning and Drew Smyly pitched five-hit ball for six innings to help the Detroit Tigers snap a season-worst five-game losing streak with a 6-2 victory over the Boston Red Sox.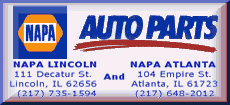 Tigers designated hitter Victor Martinez greeted reliever Chris Capuano with his 14th home run of the season to lead off the eighth inning, making it 5-2. Catcher Bryan Holiday tripled and scored on center fielder Austin Jackson's seventh sacrifice fly of the season for a 6-2 lead.

Smyly (3-4) gave up two runs (one unearned), walked one and struck out four. The Red Sox have lost four straight.

- - -

Cubs 5, Marlins 3 (13 innings)

Anthony Rizzo clubbed a walk-off home run as the Chicago Cubs beat the Miami Marlins 5-3 in 13 innings at Wrigley Field. Rizzo's homer to right field, his 12th home run of the season, drove in Junior Lake and was his second go-ahead blast in two days.

The victory was a season-high fourth straight for the Cubs. The Marlins' four-game winning streak ended. Cubs starter Jason Hammel pitched seven scoreless innings but ended up with no decision after reliever Hector Rondon let the lead slip away with three ninth-inning runs.

Hammel allowed six hits while striking out eight and walking just one.

- - -

Pirates 15, Brewers 5

Catcher Russell Martin had three hits and four RBIs and Andrew McCutchen and Jordy Mercer both homered as the Pittsburgh Pirates took out their frustrations on the Milwaukee Brewers and starting pitcher Kyle Lohse in a 15-5 rout.

Martin's three-run double keyed an eight-run sixth inning that put the Pirates ahead 13-3. Pittsburgh sent 13 batters to the plate in an inning that also included two RBI singles by Jose Tabata and two bases-loaded walks by Brewers reliever Tyler Thornburg.

Lohse (7-2) had won seven consecutive decisions, the longest active streak in the major leagues, but was rocked for eight runs and nine hits in five-plus innings.

- - -

Blue Jays 3, Cardinals 1

Brett Lawrie and Jose Bautista each homered to back a strong effort from Marcus Stroman, sending the Toronto Blue Jays to a 3-1 victory over the St. Louis Cardinals.

It was Toronto's sixth consecutive win, 15th in its last 17 contests, and marked the first time the club has started off the month of June with a 5-0 record since 1988.

Bautista extended his hitting streak to 12 games and launched his 15th homer of the season in the third inning to tie the game at 1-1, while Lawrie gave the Blue Jays (37-24) a 2-1 lead with a solo shot of his own in the fifth.

Stroman (3-0) won his second consecutive start and punched out a career-high seven batters to send the Cardinals (31-31) to their eighth loss over the last 10 games.

- - -

[to top of second column]
Phillies 8, Reds 0

Shortstop Jimmy Rollins homered and left-hander Cole Hamels continued his mastery of the Cincinnati Reds with eight shutout innings, lifting the Philadelphia Phillies to an 8-0 victory. Philadelphia (25-34) snapped a six-game losing streak and Cincinnati (27-32) extended its skid to three games.

The Reds, who haven't scored a run in their last 17 innings, were no match for Hamels, who allowed five hits with two walks and seven strikeouts.

Hamels (2-3) improved to 9-0 in 13 career starts against the Reds. Phillies second baseman Chase Utley went 3-for-3 with a sacrifice fly and reached base four times.

Left fielder Domonic Brown went 1-for-4 with a double, sacrifice fly and three RBIs. Center fielder John Mayberry Jr. continued his hot hitting by adding an RBI single.

- - -

Rays 4, Mariners 0

The Tampa Bay Rays ended their 10-game losing streak with a 4-0 win over the Seattle Mariners.

Bedard threw six scoreless innings, striking out eight and walking one. He and the Rays' relief corps combined for 14 strikeouts, giving Tampa Bay a club-record sixth straight game in which its pitchers have struck out at least 10 batters.

The Rays racked up 10 hits, forcing Mariners starter Chris Young to leave after five innings.

- - -

A's 4, Orioles 3 (11)

Stephen Vogt drove in John Jaso with a pinch-hit single in the top of the 11th inning to give the Oakland A's a 4-3 victory over the Baltimore Orioles.

Jaso started the winning rally with a pinch-hit double off Evan Meek (0-2) leading off the 11th. Jaso went to third one out later when Orioles shortstop J.J. Hardy booted a grounder off the bat of designated hitter Alberto Callaspo.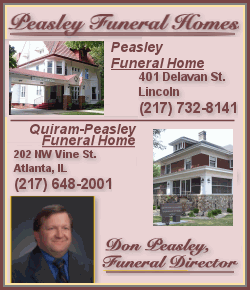 Vogt, who was pinch-hitting for Kyle Blanks, then singled to left to bring in Jaso from second and snap the 3-3 tie.

The Orioles rallied from an early 2-0 deficit and take a 3-2 lead before the A's tied it in the eighth on an RBI double by left fielder Yoenis Cespedes.

- - -

Yankees 4, Royals 2

Rookie right-hander Chase Whitley pitched a strong seven innings and catcher Brian McMann drove in three runs as the New York Yankees topped the Kansas City Royals 4-2.

Whitley (1-0), who had not pitched beyond the fifth inning in his first four starts, limited the Royals to five hits and two runs to claim his first major league victory.

McCann hit a bases-clearing double in the third to put the Yankees up 4-1. (Editing by Ben Everill)
[© 2014 Thomson Reuters. All rights reserved.]
Copyright 2014 Reuters. All rights reserved. This material may not be published, broadcast, rewritten or redistributed.