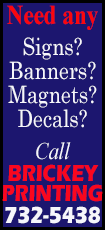 Keuchel, aided by several sparkling defensive plays behind him, won his seventh game of the season Friday night in a 5-4 victory over the Twins at soggy Target Field.

The 26-year old right-hander, who until this season had never had an ERA below 5.15, was electric again, keeping the Twins off the board through six scoreless innings. He allowed only five hits -- including four singles -- and two walks in improving to 7-3 and dropping his ERA to 2.50.

"Even the jams he was in, he made quality pitches to get himself out," Astros manager Bo Porter said. "Our defense turned some great double plays to get out of those jams as well."

Twins manager Ron Gardenhire said, "Nothing stays straight. Talking with our hitters, every ball was darting and diving. Great change-up, great breaking ball, changes speeds with his fastball. ... He kept us off balance."

Solo home runs by Marwin Gonzalez and Matt Dominguez staked the Astros to a 2-0 through four innings before Houston put up a crooked number against Twins right-hander Phil Hughes in the sixth.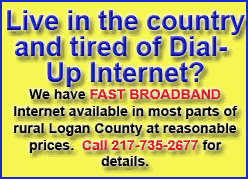 Houston started the inning with a leadoff triple from center fielder Dexter Fowler and an RBI single by second baseman Jose Altuve, setting up a two-run homer by rookie right fielder George Springer, his team-leading 11th homer of the season.

Keuchel's pitch count reached triple digits in the sixth, however, and once he departed, it didn't take long for the Twins to hit Houston's bullpen.

Minnesota strung together back-to-back doubles from shortstop Eduardo Escobar and center fielder Aaron Hicks to get one run across ahead of designated hitter Danny Santana, who hit his first career home run on a line drive into the left-field bleachers, pulling the Twins to within 5-3 in the seventh.

After Fowler robbed Trevor Plouffe with a diving catch in the left-center field gap -- stealing a sure double -- the Twins got back-to-back two-base hits later in the inning to pull within one.

"When it was hit, I just said 'I'm gonna have to go a long ways for that,'" Fowler said. "I put my head down and I ran. The only way I was going to catch it was if I dove for it."

Porter said, "That play by Fowler may have been the play of the game. That's a leadoff double, if not a triple, if he dives and doesn't get that ball."

A diving stop by Altuve robbed Santana of a one-out hit in the ninth to help closer Chad Qualls, who pitched a scoreless inning for his seventh save in eight chances.

"Their defense made some plays behind them," Gardenhire said. "Goodness gracious, we hit some balls pretty good and if those go off their gloves or past them, it's a different ballgame. Their defense kept them in the game. They were all over the field."

[to top of second column]
Minnesota had chances against Keuchel, especially early, but combined with the defense, did just enough to keep the Twins off the board. Through five innings, Minnesota was 0-for-5 at the plate with runners and scoring position and left nine men on base in the game compared with two for Houston.

"That's kind of what it usually comes down to, the ones you leave on early in the game," Gardenhire said. "These one-run games, you always look back and say 'If we could have just rolled one through there.'"

Hughes (6-2) was fine until the three-run sixth, although the pitch Springer hit out of the ballpark was low and away from the rookie right-handed hitter. Springer was able to get the head of the bat on it and drive it the opposite way over the wall in right field.

"Just some mistakes over the plate, I didn't have my best fastball tonight," Hughes said. "Just wasn't making adjustments like I have been. I didn't recognize it early enough like I have before to make some better pitches."

Hughes pitched six innings and allowed five runs and six hits, striking out seven. It was his first loss since April 15.

NOTES: Twins RF Oswaldo Arcia (sprained right ankle) was not in the starting lineup Friday but was available off the bench. Manager Ron Gardenhire said he hoped Arcia would be ready for designated hitter duty on Saturday. ... Twins 3B Trevor Plouffe doubled in the fourth inning, his 22nd two-bagger of the season, tying a career high. ... Twins RHP Phil Hughes entered play Friday with a streak of eight straight quality starts. ... Astros RHP Dallas Keuchel entered his start Friday having tossed at least six innings in 10 straight starts -- the fourth-longest streak in the majors.
[© 2014 Thomson Reuters. All rights reserved.]
Copyright 2014 Reuters. All rights reserved. This material may not be published, broadcast, rewritten or redistributed.