Sources: India likely to raise foreign investment limit in government debt soon
Send a link to a friend Share
[June 09, 2014] MUMBAI/NEW DELHI (Reuters) - India will likely raise the foreign investment limit in government debt soon, as almost all the allocation has already been taken up as overseas buyers pile into the country's financial markets, said four officials with direct knowledge of the government's thinking.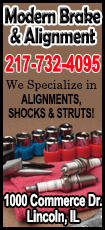 The current cap is 995.46 billion rupees ($16.86 billion).

As of Friday, foreign investors owned 886 billion rupees worth of government debt, or 89 percent of the full available allocation, following a surge in inflows due to improving government finances and optimism about Narendra Modi's recent election as prime minister.

Once the limit reaches 90 percent, foreign investors are only allowed to buy debt under a more cumbersome auction bidding system.

One of the sources said the government could raise the amount foreign investors are allowed to buy by another $5 billion.

India's 10-year benchmark bond yield <IN088323G=CC> fell 3 basis points to 8.49 percent after the news.


The finance ministry will decide on the matter after consultations with the Reserve Bank of India and capital markets regulator Securities And Exchange Board of India, the sources said.

"I expect the government to take a call on this soon," said one of the officials involved in the process.

The sources declined to be identified as they were not authorized to talk to the media about the plans.

Foreign investors bought a net $425.43 million worth of debt on Friday, their biggest daily purchase since May 23 and bringing their total this year to $8.6 billion.

Under current rules, India allows all types of foreign investors to buy up to $20 billion of government debt, although the dollar amount depends on the exchange rate.

The total foreign investment limit for foreign investors is $30 billion, with the remaining $10 billion for investors such as foreign central banks, sovereign wealth funds, insurance funds and pension funds.
Investors have been expecting the government would raise the allocation for foreign investors once the 90 percent mark was reached.

The country last raised the amount of government debt that foreign investors can buy by $5 billion in June last year.

The renewed interest comes on the back of hopes that Modi will unveil big reforms, such as accelerating investments and clearing infrastructure projects, to boost an economy that posted two consecutive years of below 5 percent growth - the worst slowdown in more than a quarter of a century.

Still, the current limit means foreign investors own only about 5 percent of the total Indian government bond market. ($1 = 59.0600 Indian Rupees)

(Reporting by Himank Sharma, Rajesh Kumar Singh and Suvashree Dey Choudhury; Editing by Rafael Nam & Kim Coghill)
[© 2014 Thomson Reuters. All rights reserved.]
Copyright 2014 Reuters. All rights reserved. This material may not be published, broadcast, rewritten or redistributed.