The field is set to compete in the Illinois women's golf association state amateur championship at Crestwicke C.C.
Line-up includes Lincoln's Katie Hasprey
Send a link to a friend Share
[June 09, 2014] The Illinois Women's Golf Association will hold its 81st Annual Illinois Women's Golf Championship June 10-13th at Crestwicke C.C. in Bloomington, Illinois. Crestwicke C.C. has made over 1 million dollarís worth of improvements in the past year, and measures 5,886 yards for the State Am.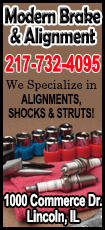 This yearís field features former Junior State Am champion, Connie Ellett. Also competing is Lauren English last years State Am runner up. Along with these notable entrants are former Senior State Am champion, Nora Lucas, and multiple Senior State Am winners Jackie Schwarz and Char McLear.

The tournament format is match play with flights determined by an 18-hole qualifying round on Tuesday, June 10th. Championship flight will be comprised of 32 players with remaining flights comprised of 8 players each. Trophies will be awarded at the conclusion of the tournament on Friday.

Of the 70 entrants 59 have indexes of 10 or less and 38 have indexes of 5 or less. 2 contestants are in middle school, and several are in high school and college.

Spectators are welcome.
First day pairings (PDF)
[Text received; ILLINOIS WOMEN'S GOLF ASSOCIATION]
ABOUT IWGA: Founded in 1933, the IWGA is an all-volunteer organization devoted to advancing golf opportunities for the women and girls of Illinois by conducting state championship tournaments and through fundraising to support charitable contributions to individual and organizations that embody the spirit of amateur golf.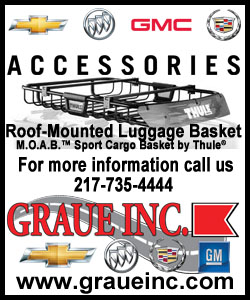 In addition to running three state championship tournaments each year, the all-volunteer IWGA, through its charitable giving, actively supports women and girl golfers of all ages and skill levels through our Victory Endowment Fund. Annual contributions include grants to women's golf teams in Illinois' public colleges, stipends to USGA Junior qualifiers and State Team members. The IWGA also honors a junior golfer of outstanding character, scholarship, and sportsmanship with the prestigious Julia Dodds Junior Award. Funding for these and other charitable contributions comes primarily from clubs and associations sponsoring an annual Victory Tournament. Grants totaled more than $35,000 in 2013 with contributions from the IWGA Victory Fund surpassing $1,400,000.

IWGA board members names, past tournament results and entry forms are available at www.iwga.org