Record Six Redbirds Selected in MLB Draft
Send a link to a friend Share
[June 09, 2014] NORMAL, Ill. – Dylan Craig, Dan Savas, Mike Hollenbeck and Paul DeJong were selected in the 2014 Major League Baseball First Year Player Draft Saturday, joining teammates Jeremy Rhoades and Brock Stewart, who were both drafted Friday. ISU's six selections set a program record for players picked in a single draft.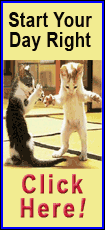 After Rhoades (4th Round, Los Angeles Angels of Anaheim) and Stewart (6th Round, Los Angeles Dodgers) heard their names called Friday, Craig (12th Round, Colorado Rockies), Savas (19th Round, Arizona Diamondbacks), Hollenbeck (23rd Round, Chicago White Sox) and DeJong (38th Round, Pittsburgh Pirates) were selected Saturday.

An All-Missouri Valley Conference Honorable Mention choice, Craig ranked second among ISU's starters with a 2.14 ERA and a 6-2 record through 14 starts during his redshirt sophomore season in 2014. Craig struck out a team-high 98 batters - which ranked second in the MVC - while walking just 29 and allowing a .215 opponent batting average.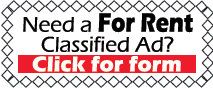 A second team All-Missouri Valley Conference honoree, Savas led the 2014 Redbirds with a 2.10 ERA. Savas amassed an 8-5 record through a team-best 16 starts, with 93 strikeouts and 39 walks. As a redshirt junior, Savas limited opposing batters to a .212 average.

Another All-Missouri Valley Conference Honorable Mention selection, Hollenbeck ranked second on the team with a .338 batting average and a .410 on-based percentage while starting 53 games during his senior campaign as Illinois State's primary catcher. Hollenbeck slugged .458, with 18 doubles, two home runs, 41 RBI and 34 runs scored.

Illinois State's representative on the 2014 Missouri Valley Conference First Team, DeJong led ISU, hitting .349, slugging .596 and earning a .430 on-base percentage as a redshirt sophomore. A unanimous MVC First-Team Scholar-Athlete selection, DeJong also led the Redbirds with 76 hits, including a team-best 21 doubles, nine home runs and three triples, plus 48 RBI and 44 runs scored.

Meanwhile, with his selection in the 4th round (119 overall) by the Angels, Rhoades became the highest Redbird player picked in the MLB Draft since 2001, when Neal Cotts was taken in the second round by the Oakland Athletics. In 19 appearances on the mound in 2014, Rhoades compiled a 6-4 record with a 2.35 ERA on way to earning All-MVC Honorable Mention honors.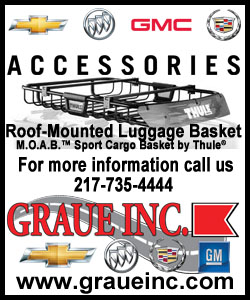 Stewart was selected in the 6th round (189 overall) by the Dodgers as a right-handed pitcher. The Normal, Ill., native spent most of the season as the regular third baseman for the Redbirds, but saw action in 11 games on the mound. In 45 games in the field, Stewart hit .238 with 10 doubles, four home runs and 29 RBI. On the mound, Stewart compiled a 3-2 record in 26.2 innings of work and opponents batted just .189 against him.

Rhoades, Stewart, Craig, Savas and DeJong will have the option of signing with the teams that drafted them or returning to Illinois State. By rule, a player who is drafted and does not sign with the club that selected him by the July 15 deadline may be drafted again at a future year's draft.
[Text received; JOH TWORK, ILLINOIS STATE ATHLETICS, ILLINOIS STATE UNIVERSITY]
GoRedbirds.com: Your online source for Illinois State Athletics, tickets, Weisbecker Scholarship Fund gifts, multimedia, Redbird merchandise, photos and more.