The Dodgers ace overpowered the Rockies on Sunday as Los Angeles beat Colorado 6-1 in the rain-shortened rubber game of the three-game series. The game, which was played in a steady rain, was called after 5 1/2 innings following a delay that lasted 1 hour, 35 minutes.

Dodgers right-hander Jamey Wright, who began his career pitching for the Rockies, told Kershaw that when Los Angeles' Hideo Nomo threw the only no-hitter at Coors Field in 1996, it came after the start of the game was delayed two hours by rain.

"With the rain, it's almost a benefit here as long as it's not pouring down," Kershaw said. "There's a little bit of humidity in the air, a little bit of moisture in the air, and sometimes that's lacking here."

Kershaw allowed three hits, including a home run by shortstop Troy Tulowitzki, in five innings. He issued no walks and tied his season high with nine strikeouts. It was his fourth consecutive game with nine exactly strikeouts, matching the longest streak of his career in terms of games with nine-plus K's. He also accomplished the feat in 2011, when he won his first National League Cy Young Award.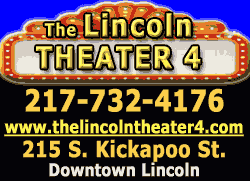 In 48 1/3 innings this season, Kershaw (5-2) has 64 strikeouts and just seven walks for a 9.14 strikeout-to-walk ratio that leads the National League for pitchers with a minimum of 40 innings.

"With teams that I've coached and played on, I don't think we've had anybody quite like him," Dodgers manager Don Mattingly said. "(There were) some pretty good guys. (Ron) Guidry, I (played with) him toward the tail end of his career. I've seen some pretty good guys in (Mike) Mussina and (Andy) Pettitte, but not quite the same as Clayton."

Just before the game was halted, the Dodgers struck for four runs in the top of the sixth to increase their lead to 6-1.

The rally began with one out when shortstop Hanley Ramirez drove Jorge De La Rosa's 1-1 changeup over the left field stands and onto the concourse for his 10th homer.

After giving up Ramirez's long homer, Jorge De La Rosa (6-5) walked the next two batters he faced, ending his outing. He finished with a season-high eight strikeouts in 5 1/3 innings but also threw a season-high 109 pitches while giving up four hits and five runs. All four batters De La Rosa walked ended up scoring.

Matt Belisle relieved De La Rosa and gave up two successive milestone hits with two outs. Right fielder Jamie Romak drove a two-run double into the gap in left-center, and third baseman Miguel Rojas lined a run-scoring single up the middle.

Both Romak and Rojas knocked in runs for the first time as major-leaguers.

Tulowitzki led off the fourth with a homer that cut the Dodgers' lead to 2-1. It was his 17th homer of the season and 11th at Coors Field. at Coors Field.

Kershaw retired 11 of the final 12 batters he faced, the exception being Tulowitzki's home run.

"He's not going to give you much to hit," left fielder Charlie Blackmon said. "When he does, it's going to be maybe one pitch and it's going to be 94 mph, so don't miss it. He just has good stuff, good power stuff, and he's hard to square up."

[to top of second column]
Kershaw struck out the side in each of the first two innings. In his past four starts at Coors Field, he is 3-0 with a 3.12 ERA.

De La Rosa struck out three batters in the first inning, but he also gave up two runs. He walked the first two batters he faced, then gave up a one-out, two-run triple to left fielder Matt Kemp.
De La Rosa lost consecutive starts at Coors Field for the first time since May 25 and 31, 2009, his final defeats in losing streak that saw him start that season 0-6.

The Rockies last dropped back-to-back starts by De La Rosa on July 29 and Aug. 3, 2013, the former outing a no-decision for him and the latter a loss.

Colorado (29-33) lost for the ninth time in 10 games and fell to 1-5 on the current homestand that concludes with a four-game series with the Atlanta Braves starting Monday.

The victory prevented the Dodgers (33-31) from falling to the .500 mark for the first time since they were 47-47 on July 14, 2013, at the All-Star break. They remain 9 1/2 games behind the first-place San Francisco Giants in the NL West.

The Dodgers won the series at Coors Field after a 4-5 homestand.

"We need all the wins we can get," Kershaw said. "San Francisco's not slowing down. Hopefully, it's a good start."

NOTES: Dodgers 2B Dee Gordon and RF Yasiel Puig did not play. Both left Saturday's game with hip injuries, right hip discomfort for Gordon and a left hip flexor strain for Puig. Both are listed day-to-day. ... Colorado's DJ LeMahieu made his first start of the season at third base, where appeared three times previously as a sub this tear. ... Rockies C Wilin Rosario, scratched from Saturday's game due to dizziness, was back in the lineup Sunday. He went 1-for-2. ... Rockies RF Michael Cuddyer was better but still bothered by the left shoulder strain he sustained Thursday. A decision is likely Monday on whether he will go on the disabled list. ... Rockies 1B Justin Morneau was given a planned day off.
[© 2014 Thomson Reuters. All rights reserved.]
Copyright 2014 Reuters. All rights reserved. This material may not be published, broadcast, rewritten or redistributed.