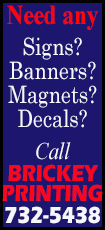 Right fielder Giancarlo Stanton scored the go-ahead run on a wild pitch in the eighth inning, and the Marlins avoided a sweep in the three-game series with a come-from-behind, 4-3 victory against the Chicago Cubs.

Miami made up two deficits after losing right-hander Henderson Alvarez to an injury that looked worse than it ended up being.

"Obviously, it wasn't perfect, but I was happy with the way we battled and kept ourselves in there," Miami manager Mike Redmond said.

The Marlins snapped the Chicago's five-game winning streak by getting to the Cubs' normally sturdy bullpen.

Pedro Strop (0-3) pitched the eighth inning and took the loss, allowing two runs on a hit and two walks -- one intentional.

"Just forget about this one and bounce back tomorrow because we cannot be perfect," Strop said. "We gave our best, and it didn't work."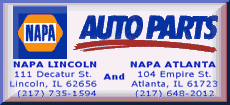 The Cubs' bullpen entered with a 2.01 ERA in its past 24 games, but it came apart after the departure of Jake Arrieta. The right-handed starter gave up just three hits and matched a season high with seven strikeouts over six scoreless innings.

Chicago right-hander Brian Schlitter allowed two runs on three hits and a walk in the seventh inning, allowing Miami to climb out of a 2-0 hole.

"Today was a hiccup," Cubs manager Rick Renteria said of his bullpen. "We tried to get through there with a couple of our guys, and it didn't work out."

Alvarez, the Miami starter, exited with a strained left hip after 5 1/3 innings. He gave up two runs (one earned) and seven hits with five strikeouts and no walks.

After the game, Alvarez said he was fine and that he was removed by Redmond as a precaution.

"All my pitches were working," Alvarez said. "Unfortunately, I got hurt and I had to be taken out of the game. I really wanted to keep on pitching and do whatever I can to help the team."

Left-hander Mike Dunn (5-3) pitched two-thirds of an inning to earn the win. Steve Cishek pitched a perfect ninth to earn his 14th save in 15 opportunities.

Second baseman Emilio Bonifacio had three hits for Chicago. Left fielder Christian Yelich led the Marlins with two hits and two stolen bases.

With Mimi down 3-2 going into the eighth, Yelich walked to start the inning against Strop. After a strikeout, Stanton was hit by a pitch before a single by third baseman Casey McGehee loaded the bases. First baseman Garrett Jones followed with a sacrifice fly to right to score Yelich, with Stanton and McGehee advancing thanks to a throwing error by Cubs left fielder Chris Coghlan.

Stanton, who finished 0-for-3, scored the decisive run two batters later.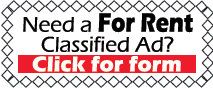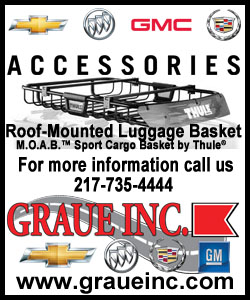 The Cubs jumped to a 2-0 lead in the sixth after Miami's scary moment.

With shortstop Starlin Castro on second, second baseman Luis Valbuena reached on an error by Jones on the play that ended Alvarez's day.
Alvarez came down awkwardly after jumping to grab Jones' high toss. Alvarez tried to stretch back with his foot to tag the bag as his momentum carried him forward, but he ended up coming down awkwardly in a splits position.

Chicago right fielder Nate Schierholtz followed with a two-run triple down the first base line against Alvarez's replacement, lefty Dan Jennings. The runs were charged to Alvarez, ending his 26-inning scoreless streak.

Thankfully for the Marlins, who previously lost young star pitcher Jose Fernandez for the year to injury, Alvarez's ailment wasn't serious.

"We can't afford any injuries, especially those pitchers," Redmond said. "We've already had that happen, and we can't afford anybody else to get hurt."

The Marlins struck back immediately in the seventh against Schlitter. After a one-out walk to McGehee and a single by center fielder Marcell Ozuna with two gone, catcher J.T. Realmuto and shortstop Adeiny Hechavarria each delivered RBI singles to tie the score at 2.

Third baseman Luis Valbuena walked with the bases loaded in the bottom of the seventh to give the Cubs a 3-2 lead. Barney scored after he was hit by a pitch to begin the inning. He advanced to third when center fielder Junior Lake's flare dropped into right for a double. First baseman Anthony Rizzo was intentionally walked to get to Valbuena.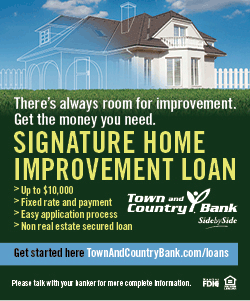 NOTES: Marlins manager Mike Redmond said he may shuffle his rotation this week to enable RHP Nathan Eovaldi (4-2, 3.27 ERA) to be there for the birth of his child without missing a start. If Eovaldi's wife has not given birth by Wednesday, Eovaldi may be moved up from his scheduled Friday start. ... Cubs C John Baker snapped an 0-for-12 streak with a single in the fifth inning.
[© 2014 Thomson Reuters. All rights reserved.]
Copyright 2014 Reuters. All rights reserved. This material may not be published, broadcast, rewritten or redistributed.