Scout's sweep the town clean then get a nice cold shower
Send a link to a friend Share
[June 09, 2014] LINCOLN - Saturday morning the young men of the Cub Scout Troop 111 and their leaders took to the streets of Lincoln to conduct their annual Scout Sweep.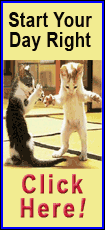 The boys met at Latham Park at 10 a.m., donned protective gloves, grabbed trash bags and headed out to pick up litter.

Leader Mark Mathon said the game plan was to clean up around Latham and Scully Parks. They would then move on to Jefferson Street Church. Mathon said the church is where the troops hold their meetings, so they wanted to be sure to do something good for them.

In addition, the group was going to work in and around the Wal-Mart parking lot. Again, Mathon said, "Wal-Mart does a lot for us, so we want to help them out as a way of saying thanks."

With leader Jason Maxheimer and committee chair Amber Geggie on hand to start the day, the troop broke into groups so the work would go faster.
When the work was done, the boys returned to Latham Park for lunch and a little fun time. After getting a good dose of hand sanitizer and having a moment of pray led by Mathon, the boys enjoyed soda's and bottled water donated by Kroger and sub-sandwiches donated by Sub-Way in Lincoln.


Mathon said the community is always good at supporting the scouts. He noted that there had been donations of trash bags and gloves, but the folk who provided those had asked to remain anonymous; even so their donations are greatly appreciated.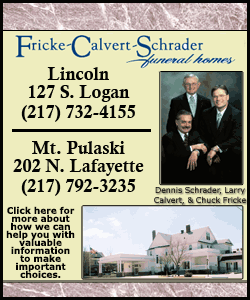 As they ate, the kids were asked if they found anything interesting in their trash collections. One found a hubcap and Mathon found a Light Sabre. Darrin Forgy was along to help and noted that in Scully Park they found pizza boxes where people had eaten, then just got up and left.

In spite of those careless individuals, the leaders agreed this year the parks were a little cleaner than they have been in the past. Mathon estimated that all together the boys picked up three to four 55-gallon trash bags full of litter in the four locations they visited.

As a special treat after their morning of work, the city of Lincoln Fire Department brought out pumper truck 5104 and gave the kids a time of play in the water.

Even though temperatures were cool, everyone got involved including the leaders and within just a couple of minutes they were all soaked to the bone.

The annual Scout Sweep has been going in in Lincoln for the past several years. It is one of the many community service projects the scouts participate in.
[By NILA SMITH]