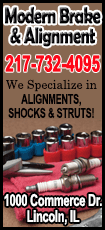 These Veterans, on a no-expense, day long tour to visit and reflect at their national memorials, each will be accompanied by a Guardian escort, responsible for their comfort, logistics, mobility and safety. Aboard the charter 737 aircraft will be Veterans from the US Air Force, Army, Marines and Navy branches, including the Seabees. Once in DC, they will be transported for the day on three tour buses (code name Red, White and Blue) with the itinerary including the World War II Memorial, Korean Memorial, Vietnam Memorial, National Air & Space Museum, Marine & Air Force Memorials, Pentagon drive-by and concluding at Arlington National Cemetery, including the Tomb of the Unknown Soldiers and Changing of the Guard. They will also have the opportunity to visit the Ronald Reagan National Airport and Lincoln Memorial, as well as see the Washington Monument, Jefferson Memorial, DC World War I Memorial, and much more.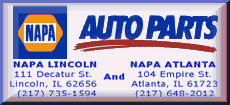 Veterans on this flight come from the Illinois cities of Alhambra, Auburn, Beardstown, Bloomington, Bluffs, Carlinville, Carollton, Champaign, Charleston, Chatham, Chesterfield, Collinsville, Decatur, Elwin, Eureka, Flanagan, Forsyth, Girard, Glenarm, Godfrey, Greenfield, Hanna City, Hillsboro, Hopedale, Jacksonville, Kirkland, Lincoln, Mackinaw, Macon, Manchester, Mattoon, Mechanicsburg, Metamora, Metropolis, Minier, New Berlin, Pekin, Raymond, Riverton, Roanoke, Sherman, Springfield, Staunton, Swansea, Taylorville, Tower Hill, Virden and Wapella, as well as a Veteran from Peoria, Arizona, traveling back to his hometown of Springfield to go with two of his old buddies. The flight also includes two female Veterans, one from World War II and the other from the Vietnam War period.
The public is invited and encouraged to show their appreciation for these Veterans by welcoming them home when they return to the Springfield Abraham Lincoln Capital Airport on June 10th, arriving at approximately 9:30 PM. It is suggested to be to the airport by 8:30 and feel free to wear red, white & blue to show your patriotic spirit or bring small American flags, balloons, posters, etc.

Land of Lincoln Honor Flight also announces that the flights for the balance of the year have been confirmed – August 26th, September 16th and October 28th – and that Veteran applications continue to be accepted, with priority given in the following order:
World War II ~ a soldier enlisted by 12/31/1946
Korean War Era ~ 01/01/1947 to 12/31/1957
Vietnam War Era ~ 01/01/1958 to 05/07/1975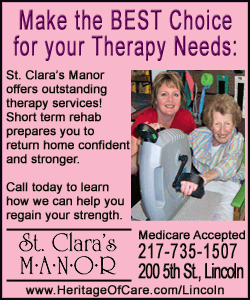 Because every Veteran flies with a guardian escort, a volunteer who pays their own way, applications for future guardians are also currently being accepted. Although approximately two-thirds of the Veterans fly with a relative or friend Guardian, the remaining need an independent one to accompany them. This may be any able-bodied adult except for Veterans who have already been honored with a flight or a spouse of a Veteran on the flight. Why not consider applying for this extra-ordinary opportunity? For the fee, included is LLHF training, a LLHF cap & T-shirt, a round-trip flight, the tour bus, meals & snacks, plus the rare privilege of spending the day with true heroes - our senior soldiers. See below on how to obtain an application.

Land of Lincoln Honor Flight is a 501(c)3 non-profit organization, receiving no federal or state funding. The donations, sponsorships, fund raising and efforts of many individuals and businesses have allowed LLHF to honor this flight of Veterans. For more information on speaking to organizations, how to obtain an application, make a donation or just learn more about the Honor Flight mission, please visit the official web site at LandofLincolnHonorFlight.org or contact John Dust, marketing director, at HonorFlightGuy@aol.com or cell 309-339-0227.
[Text received; JOHN DUST, LAND OF LINCOLN HONOR FLIGHT]
Land of Lincoln Honor Flight brochure