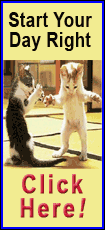 "My family always said that one of our ancestors was Lincoln's teacher, and we always kept the slate," said one of the donors, Cathy Dixon of Murrieta, California. "I worked up the family tree with some help, and there is Caleb, seven generations back from me."
Gwen Podeschi, genealogical-research expert at the Presidential Library, confirmed nearly all of what Ms. Dixon provided, adding some small details.
The slate is the gift of cousins Cathy Bowers Dixon; Marcia Lynn Tenney; Richard Douglas Byers; and Sue Ellen Sparks, in memory of their grandfather Erma Maurice Bowers. The family lived in southern Indiana for most of the last 170 years. Mr. Bowers had preserved it during the much of the lifetimes of the 3rd, 4th, and 5th generations after Hazel, one of whose sons was also a teacher, thus keeping it until the fame of that early pupil became known.
Lincoln himself, in his 1860 biographical sketch for the presidential campaign, named Hazel as the 2nd of his 5 teachers -- all of them during very brief stints at "ABC schools" in Kentucky and Indiana. Hazel's first wife had died, and neighbor Thomas Lincoln swore to the bond in 1816 when Hazel was married a 2nd time. That document is now in the ALPLM. In that same year, little Abraham did some of his earliest public writing, apparently on this very slate.
Born in 1758 in nearby Union County, Kentucky (then part of Virginia colony), Hazel bought some land in Hardin County that proved to be adjacent to land bought in 1808 by Thomas Lincoln and family along Knob Creek. He died in Green County, Kentucky, in 1833. In that region, like most of the frontier, "book learning" was a luxury, even a distraction among the subsistence farmers who often lived for the next harvest. Many people, explained one early frontier teacher, "do not have the means or the desire to send their children to school unless it is free."[1]
Thomas and Nancy Lincoln had a little bit of both the means and desire for their youngsters, so Sarah, 9, and Abraham, 7, were sent to Mr. Hazel for a few weeks after the fall harvest of 1816. He collected a dollar or two from each pupil's family for his work, and made the rest of his living as a farmer, sometime Methodist minister, land-trader, and, for a time, tavern-keeper. He was strong enough to handle a roomful of boys and girls, and sturdy enough to teach without heat, under a leaking roof, with no entryway to keep the wind from whipping through the room when the door opened. Disagreement remains as to whether Mr. Hazel sat the children down in a disused settler's cabin, or a shed for local animals Ė it might have been the same thing Ė but certainly he had no desks, globe, books, or blackboard. A slate would have been one of the few teaching aids available to Hazel.
A comparison of Hazelís slate with slates known to be from the early 1800s shows a match in materials and construction. Research on education from the period confirms teachers often used this kind of slate in makeshift schools. The familyís account matches everything known about Hazel and his role in Lincolnís life.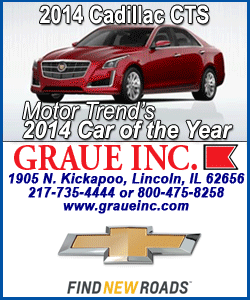 His black slate, which measures about 16 inches tall by 12 inches wide, was probably made in Pennsylvania about 1800 to 1810. It was likely fitted for a saddle bag. The slate itself was machine-cut, while its oak frame was assembled by hand with tongue-and-groove corners and tiny nails. Nearly a hundred years later the town of Slatington, Pennsylvania, became a center for the mass production of smaller slates, about 9 x 6 inches, when each pupil brought his or her own to school.
Teacher Hazel brought along chalk or a slate pencil, too. He nailed a hole through the top of the frame in order to hang the slate on the cabin wall. He would have written a few examples, then asked each student to come forward and practice their own letters or numbers on it, before erasing it for the next pupil. For people who did not run a store, paper in that place was nearly as scarce as schoolrooms, as we know from teenaged Abraham's effort a decade later in stitching together a dozen loose leaves so he could practice his math sums. One page of that highly valuable math practice came to the ALPLM in 2007 as a donation from Louise and Barry Taper, when the ALPL Foundation purchased most of the rest of Mrs. Taper's collection. The page is the oldest surviving writing by the future president, ca. 1826.
Ms. Dixon first contacted the ALPLM about 3 years ago to discuss a gift. She cleared it with her cousins, and now this "small class" of Hazel's descendant-pupils have given their best-remembered ancestor's teaching tool to Lincoln's best-known museum.
The slate will be on view in the Treaures Gallery of the Presidential Museum, along with the page from Lincolnís sum book and his quill pen from the White House. It is something we can all study this summer.
---
[1] Polly Welts Kaufman, Women Teachers on the Frontier (New Haven: Yale Univ. Press, 1984), p. 27
[Text received; CHRIS WILLIS, ILLINOIS HISTORIC PRESERVATION AGENCY]
James Cornelius is curator of the Lincoln Collection at the Abraham Lincoln Presidential Library and Museum.