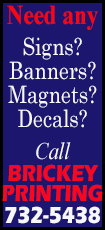 Time Inc, whose titles include People, Sports Illustrated and its namesake Time magazine, will now operate without the cushion provided by such lucrative Time Warner Inc cousins as the HBO family of pay-TV channels or the Warner Bros movie studio.

The spinoff, which follows a strategy pursued by News Corp and other media companies, is a response to a steady decline in magazine circulation and advertising revenue as consumers shift to reading news and entertainment content on smartphones and tablets.

Ripp said in an interview on Monday that Time Inc, no longer beholden to its parent for capital, could now plow more cash back into its business and take the company beyond its core print products. He sees acquisitions in newsletters and the digital sector as a possibility.

"I think you're going to be seeing lots of acquisitions from us. Some smaller and some a little bit bigger, but I'm not looking at anything for a $1 billion right now," Ripp said. There's nothing like that in my sights."

Shares closed 18 cents lower, or 0.8 percent, at $23.30, after trimming a decline of as much as 6 percent.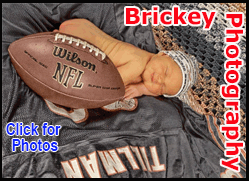 As part of the spinoff, Time Warner shareholders received one share of Time Inc stock for every eight shares of Time Warner stock. Based on 110 million shares outstanding, Time Inc had a market value of roughly $2.6 billion.

Time Inc publishes more than 90 titles, including the business magazine Fortune, and operates 45 websites.

The magazine unit has slashed its workforce in recent years, a trend that is expected to continue under Ripp. The company, which cut 600 jobs in 2013, now has about 7,800 employees.

Ken Doctor, a research analyst at Outsell Inc, said Time Inc won't have an easy time as it plays catch-up with faster-growing Internet-based media companies.

"You can manage declines but at some point you've got to have a way to turn around that story," Doctor said.
Ripp acknowledged the difficulties facing his company but said it could follow some of the strategies that are working for its competitors.
He said the company could find new revenue streams by offering products that are not necessarily print-based but are related to specialty areas it serves. For example, the company, which has two magazine titles dealing with wine, could acquire wine-oriented newsletters, sponsor vineyard tours and other events, produce videos, create apps and cull related data.

Between 2011 and 2013, Time Inc's revenue fell 9 percent to $3.35 billion, while operating profit dropped 40 percent. The company has also taken on $1.4 billion in debt, partly to help fund a one-time dividend to Time Warner shareholders.

Several media companies, including News Corp, the publisher of the Wall Street Journal and owner of Fox News, have recently separated their print properties from faster-growing TV and cable businesses.

Tribune Co also plans to cleave off its newspaper properties from its TV stations this year.

(Reporting by Jennifer Saba and Liana B. Baker in New York and Soham Chatterjee in Bangalore; Editing by Nick Zieminski, Ted Kerr and Jonathan Oatis)
[© 2014 Thomson Reuters. All rights reserved.]
Copyright 2014 Reuters. All rights reserved. This material may not be published, broadcast, rewritten or redistributed.