Dutch economy to grow but underperform: central bank
Send a link to a friend Share
[June 10, 2014] By Thomas Escritt
AMSTERDAM (Reuters) - The Dutch economy will continue to recover but underperform trend growth levels in 2015 and 2016 as a dip in natural gas production persists, the central bank said in a semi-annual forecast published on Tuesday.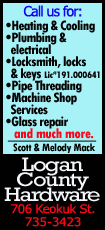 The economy shrank by an unexpectedly sharp 1.4 percent in the first quarter of 2014 when unseasonably warm weather hit demand for natural gas, which is a major contributor to Dutch economic output.

The central bank forecast the economy will expand by 0.2 percent in 2014 after two years of contraction, with growth picking up to 1.6 percent in 2015 and 2016 as domestic spending recovers. Six months ago, the central bank had expected growth of only 0.9 percent next year.

In its December forecast, prepared before the impact of the fall in gas production was known, the bank had expected 2014 growth of 0.5 percent.

"Consumer and producer confidence are coming back - there are truly unmistakable signs of recovery," said Job Swank, monetary affairs and financial stability director at the central bank, although he cautioned of a "bumpy road" ahead.
Swank warned that political instability in eastern Europe could hit growth in the Netherlands, in particular if tensions between Russia and the European Union over Ukraine were to lead to a trade war.

"The Dutch economy is still not running on all cylinders," the central bank said in its forecasts, citing high unemployment and industry that is operating below its long-term average output. The output gap will fall from 4.5 percent this year to 3.5 percent in 2016.

It said inflation will remain low, reaching 1 percent in two years' time. It expects inflation of 0.5 percent in 2014.

The Netherlands was among the core euro zone countries hit hardest by the bloc's debt crisis. Home prices have tumbled 20 percent since 2008, which has eroded consumer spending, but now appear to have stabilized.

Unemployment remains high, hovering at 8.7 percent in March and April, but Swank said that the labor market had almost "bottomed out" and was likely to begin to recover.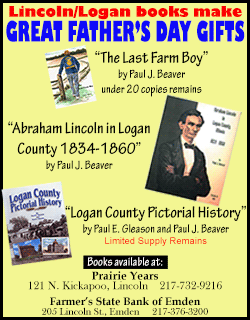 The surprise contraction in the first quarter, largely caused by low demand for gas during the mild winter, will dampen growth in 2014, the bank said.

That dip in gas production is set to continue after gas extraction led to a series of minor earthquakes in the province of Groningen, prompting the government to limit production.

The reduction in the volume of gas production, to 63 billion cubic meters in 2015, down from 80 billion last year, would "weigh on real GDP and thereby also on the output gap", the central bank said.

The budget deficit will remain comfortably below the European Union's 3 percent target, falling to 1.8 per cent of economic output in 2016. Public sector debt will fall from 74.3 percent of GDP this year to 73.6 percent in two years.

(Reporting by Thomas Escritt; Editing by Anthony Deutsch and Catherine Evans)
[© 2014 Thomson Reuters. All rights reserved.]
Copyright 2014 Reuters. All rights reserved. This material may not be published, broadcast, rewritten or redistributed.