Private equity investors turn away from core funds in hunt for returns
Send a link to a friend Share
[June 10, 2014] LONDON (Reuters) - Investors in private equity are turning their backs on established funds and increasingly putting their money in new vehicles and individual deals as returns struggle to regain pre-crisis highs, a survey showed on Tuesday.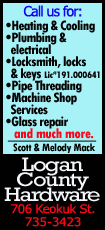 Over the next two years, more than four-fifths of investors in private equity will decide against reinvesting in managers whose last two funds they backed, data from secondary market investor Coller Capital showed.

"It is a picture of experimentation and change across private equity," a Coller Capital spokesman said.

"LPs (investors) have come through the crisis and there's real confidence with private equity as an asset class, and they're experimenting with how and who they invest with."

Returns on investments have begun to recover since the crisis, with almost a quarter of investors making annual net returns of 16 percent or more, nearly double the proportion a year ago, with U.S. investors seeing the best gains.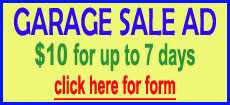 But that level remains significantly below the high of around 45 percent shown in 2007.

Coller's Global Private Equity Barometer showed a shift away from long-held investments could be to the benefit of first-time funds. More than two-thirds of U.S. investors are planning to back first-time funds via direct investments in the next two years, the vast majority in developed markets, it said.

Investors are also looking at putting their money into individual deals rather than funds. Since the start of the financial crisis, almost a quarter of investors have backed managers on a deal-by-deal basis, the report showed.
U.S. investors are the most worried about debt levels in deals. Two-thirds believe an oversupply of leverage is resulting either in poor-quality deals or too much debt being poured into high-quality deals, compared with just over a fifth of European investors with the same concerns.

(Reporting by Freya Berry; Editing by Mark Potter)
[© 2014 Thomson Reuters. All rights reserved.]
Copyright 2014 Reuters. All rights reserved. This material may not be published, broadcast, rewritten or redistributed.