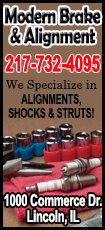 Candice Anderson, 21, the driver of the Saturn Ion, was negotiating a curve in the road in Texas when the car went off the road and hit a tree.

Anderson suffered multiple injuries while her co-passenger and boyfriend, Mikale Erickson, 25, died.

Erickson's family and Anderson sued the company in U.S. District Court for the Eastern District of Texas on Monday alleging the that the automaker "watched silently" as Anderson was indicted and prosecuted for a felony offense, despite knowing all along that the defective vehicle was at fault.

"GM placed 100 percent of the blame on a 21-year-old innocent girl and ended up paying $75,000 to settle the entire case," attorney Robert Hilliard of law firm Hilliard Munoz Gonzales, representing Erickson's family and Anderson, said in a statement.


This year GM has recalled 2.6 million older model cars, including Chevy Cobalts and Saturn Ions, to replace defective switches that can cause engines to shut off while driving, leading to a sudden loss of power steering, power brakes and failure of air bags to deploy in a crash.

Last week the company dismissed 15 employees, including several high-ranking executives, for their roles in matters relating to faulty ignition switches in older GM cars.
General Motors declined to comment.

The law firm is also representing the families of Amy Radermaker, Seyde Chansuthus and Amber Marie Rose, victims in other accidents linked to faulty GM ignition switches.

The case is Anderson v. General Motors, U.S. District Court for the Eastern District of Texas, No. 14-538.

(Reporting by Jessica Dye in New York and Ankit Ajmera and Tanvi Mehta in Bangalore; Editing by Eric Walsh)
[© 2014 Thomson Reuters. All rights reserved.]
Copyright 2014 Reuters. All rights reserved. This material may not be published, broadcast, rewritten or redistributed.