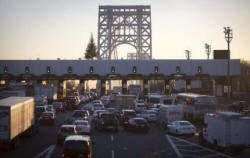 Top aide to Chris Christie testifies to no knowledge of bridge scandal
Send a link to a friend Share
[June 10, 2014] By Daniel Kelley

TRENTON N.J. (Reuters) - New Jersey Governor Chris Christie's chief of staff testified on Monday he had no knowledge of the closing of access lanes to the George Washington Bridge last fall that caused huge traffic jams and set off what has been dubbed the Bridgegate scandal.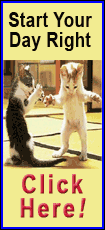 Kevin O'Dowd is the closest aide to the Republican governor to appear before the legislative panel looking into the September incident, which has proved deeply embarrassing for the Christie as he mulls a 2016 run for the White House.

The massive traffic disruption apparently was orchestrated by Christie aides to retaliate against the Democratic mayor of Fort Lee who failed to endorse Christie's re-election bid. A shutdown over four days of the access lanes in Fort Lee caused hours-long snarls that delayed school buses, ambulances and commuters.

Christie has denied he knew about or was involved in the incident.

Like other Christie associates and officials who have testified, O'Dowd said he had been in the dark about the incident, and the apparent abuse of power involving several of the governor's top aides.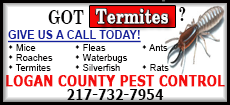 "I would like to start my appearance today by making very clear to the committee that I had no prior knowledge of, or played no role in, the decision to close the lanes at the bridge last September," O'Dowd said in his testimony to the Legislative Select Committee on Investigation in Trenton.

During about seven hours of testimony, O'Dowd, who is Christie's pick to become the state's next attorney general, said allegations surrounding Bridgegate have become a major distraction for the governor.

O'Dowd said he had not conducted an inquiry into who ordered the closures and why.

[to top of second column]
He said Christie asked him to question Bridget Anne Kelly, the governor's then-deputy chief of staff, about the closings. Kelly, who oversaw the governor's relationships with public officials, sent the now-infamous email saying: "time for some traffic problems in Fort Lee."

Kelly was fired in January.

When asked by Assemblyman Louis Greenwald, a Democrat, if the closures could amount to a violation of state law, O'Dowd said he was insufficiently familiar with the facts to answer.

Christie's press secretary, his former director of intergovernmental affairs and a commissioner with the Port Authority of New York and New Jersey, which oversees bridge operations, have already testified before the panel.

Federal prosecutors also have opened investigations of the matter.

(Editing by Edith Honan; Editing by Richard Chang)
[© 2014 Thomson Reuters. All rights reserved.]
Copyright 2014 Reuters. All rights reserved. This material may not be published, broadcast, rewritten or redistributed.