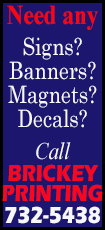 The resignation of state Senator Phillip Puckett gives Republicans a one-vote majority in the chamber. McAuliffe, a Democrat, had hoped the Senate would support a widening of Medicaid to 400,000 Virginians under the federal Affordable Care Act, a proposal Republicans oppose.

Medicaid expansion has led to a standoff between McAuliffe and lawmakers over the state budget. It must be approved by the end of the month to avoid a possible government shutdown on July 1.

Puckett, from southwest Virginia, said on Monday evening saying he had resigned "due to the recent issues that have developed in our family," which he declined to outline, according to a statement posted on the Washington Post website.

He also said his resignation would open the door for the Senate to confirm his daughter to a full six-year term as a judge. She had been serving on a temporary appointment.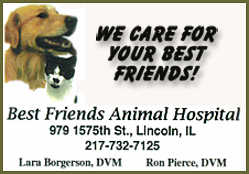 The Virginia House of Delegates, the state's lower chamber, confirmed Puckett's daughter this year for a full term. But the Senate refused, citing a policy against appointing the relatives of a sitting legislator to a judgeship.

But Puckett denied a report, published in the Richmond Times-Dispatch newspaper, that he may be offered a high-ranking job on the state's Republican-controlled Tobacco Commission. Commission Chairman Terry Kilgore told the newspaper that he was interested in offering Puckett a job.

However, The Washington Post, citing sources, reported on Monday that Puckett was withdrawing his name from consideration for a job with the Tobacco Commission.

[to top of second column]
Puckett's resignation gives Republicans a 20-19 Senate majority and perhaps a wall against expansion of Medicaid, the federal healthcare program for the poor.

But three Republican senators are willing to expand healthcare coverage, perhaps through a private marketplace. The House of Delegates has opposed Medicaid expansion.

McAuliffe said in a statement that he would continue to work with the Senate on a budget that would help widen healthcare coverage.

Stephen Farnsworth, a political analyst with the University of Mary Washington, called the resignation a smart move by Republicans and by Puckett.

"Medicaid expansion is not dead," he said, "but it was rushed to the emergency room today."

(Reporting by Ian Simpson; additional reporting by Edith Honan)
[© 2014 Thomson Reuters. All rights reserved.]
Copyright 2014 Reuters. All rights reserved. This material may not be published, broadcast, rewritten or redistributed.