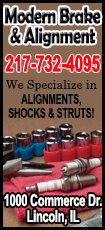 The memo was sent out after reports surfaced that Washington Redskins wide receiver DeSean Jackson claimed his former agent, Drew Rosenhaus, bribed him.

The NFLPA stated that "effective immediately, the severity of discipline imposed ... shall be increased," according to the memo, which was obtained by CBSSports.com.

According to the memo, violations that previously merited a six-month suspension "going forward will be doubled to a one-year suspension" and "fines will be doubled as well." It also stated that "repeat offenders will also be more severely disciplined."

---The Jacksonville Jaguars signed Brandon Linder, their third-round draft pick out of the University of Miami who is already battling fourth-year veteran Jacques McClendon for a starting job at right guard.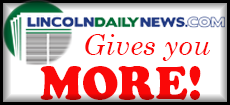 Linder, the first Hurricane player ever drafted by the franchise, is a 6-foot-6, 311-pounder who was rated as only a seventh rounder or priority free agent, 274th overall, by NFLDraftScout.com before the Jags took him with the 93rd pick of the draft.

The Jaguars also signed rookie wide receiver Brandon Wimberly and waived offensive tackle DeMarcus Love.

---The Philadelphia Eagles signed first-round linebacker Marcus Smith II to a four-year deal.

Smith was selected No. 26 overall from Louisville. The 6-foot-3, 251-pound Smith is expected to be a rotational pass rusher for the Eagles this season. He had 14.5 sacks in 2013.

All seven members of the Eagles' 2014 draft class are now signed.

---Buffalo Bills Hall of Fame quarterback Jim Kelly was released from the hospital, 10 days after his final radiation treatment in his battle against cancer.

Kelly returned to his home after his release from Erie County Medical Center in Buffalo, where he has been since May 15.

Kelly, 54, underwent a six-week regiment of both chemotherapy and radiation treatments to counter the cancer in his maxillary sinus and adjacent tissues.

[to top of second column]
---Four former NFL assistant coaches -- Jim Johnson, Howard Mudd, Fritz Shurmur and Ernie Zampese -- were selected as the inaugural class for the Paul "Dr. Z" Zimmerman Award by the Professional Football Writers of America.
The newest PFWA award is given for lifetime achievement as an assistant coach in the NFL. The award is named for Zimmerman, who covered the NFL for 29 years as Sports Illustrated's lead pro football writer.

---The Jaguars took out 9,500 seats in the north end zone of EverBank Field and replacing them with a two-level party deck that includes two swimming pools and 16 cabanas.

For $12,500 a game or $250 per person, companies or fans can rent one of the four poolside cabanas on the first level. The package includes 50 tickets and all-you-can-eat food and drinks. Wine and beer will be served through the third quarter.

On the upper level of the party deck, a similar package of 20 tickets is available for $3,000 per game or $150 per person. However, it does not include pool access.

-----------------------------------------------
[© 2014 Thomson Reuters. All rights reserved.]
Copyright 2014 Reuters. All rights reserved. This material may not be published, broadcast, rewritten or redistributed.