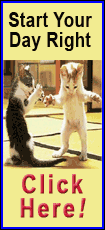 And he's all right with it.

"Validating yourself is a constant process," he said. "I really let that go a long time ago. I don't care about those things. I just care about the game.

"I focus on the game and what we're supposed to do with it. We have a chance to compete for another championship. That's all that matters to me right now."

Bosh played a huge role in the Heat's 98-96 victory over the San Antonio Spurs on Sunday night to even the best-of-seven NBA Finals at one game apiece.

The 30-year-old, nine-time All-Star nailed a three pointer with 1:18 left to give the Heat a 95-93 lead and then sealed the deal with a pass to Wade normally seen by point guards.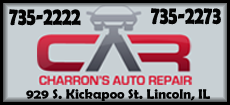 As usual, most of the post-game plaudits went to James, who delivered the pass to Bosh, and to Wade, whose basket put Miami up 98-93 and had Spurs fans scrambling for the exits.

But Bosh's role in the Heat's success is not lost on coach Erik Spoelstra.

"He's arguably our most important player," he said. "We've said that now for four years. And it's not just because of that shot.

"That's what everybody notices, and if he's not getting the normal opportunities, and he's not scoring, or doesn't have big rebound numbers, it seems from the outside everybody is so critical about his game. But for us he has a lot on his plate."

Bosh shrugs off the harsh critique, saying "if it doesn't help me, then I don't listen to it."

"Everybody gets criticized, and I understand that," he said. "I'm not immune to it. I'm not the first, I won't be the last. This team won't be the first or the last.

"Each guy gets picked on. But it makes you stronger as a person and I believe in my craft. I work hard at my game and that's all that matters."

'TOUGH BALANCE'

Though Bosh is not as flashy as James or Wade, Spoelstra credits the 6-foot-11 (2.11 m) forward with knowing what it takes to get the job done. He can mix it up in the paint, fire up the soft, left-handed jumper, or pass like a playmaker.

"He's a two‑way player on both ends of the court," said Spoelstra. "He has to facilitate and space the floor, and he has to find opportunities to be aggressive.

[to top of second column]
"It's a tough balance. He's versatile enough and important enough for us that he's been able to find that."

The Heat now head back to South Florida, where they are 8-0 this postseason, to host Game Three on Tuesday and Game Four on Thursday before the series shifts back to San Antonio.

With Sunday's victory, Miami, seeking its third straight title, has played an eyebrow-raising 47 playoff games without losing two in a row.

"When your back is against the wall, it's a very unique feeling," Bosh, who had 18 points, said after the game. "Especially coming on the road, being in an environment like this. This is a tough place to play.

"But we still have to have confidence in each other, we still trust each other and we rely on each individual guy to do his job. When we do that, we just stick together and continue to motivate each other, good things happen."

(Editing by Frank Pingue)
[© 2014 Thomson Reuters. All rights reserved.]
Copyright 2014 Reuters. All rights reserved. This material may not be published, broadcast, rewritten or redistributed.