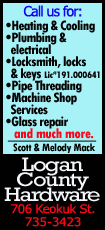 Right-hander Stephen Strasburg won his third consecutive start and remained unbeaten in his career against the Giants, and shortstop Ian Desmond came within a home run of a cycle as Washington earned a 9-2 victory in a matchup of division leaders.

Center fielder Denard Span had two doubles and a triple, and Desmond drove in career-high five runs with a single, a double and a triple as the Nationals won for the eighth time in 10 games.

The win in the opener of a four-game series provided a happy homecoming for the Nationals' Matt Williams in his first return to San Francisco as a major league manager. Williams was a four-time All-Star as a member of the Giants in the 1980s and '90s.

On a night when he continued his amazing success this season in bases-loaded situations, Desmond felt he needed to reach out to Giants right-handed reliever Yusmeiro Petit after getting, as he put it, "caught up in the moment" of a chance at a cycle.

Batting with two outs in the ninth inning in a seven-run game, Desmond slammed his bat in disgust after flying out to left field on a pitch he thought he could have hit for a home run, which would have completed the rare feat.
"For the record, I probably shouldn't have slammed my bat," he said. "If Petit saw it or hears about it, I want to apologize. I got caught up in the moment."

Earlier, Desmond tripled home a run in the second and doubled home a pair in a five-run seventh. However, his biggest hit was probably the single, which came with two outs in the third inning when the game was close, his team up just 2-1.

Desmond's ground single to left field scored first baseman Adam LaRoche and left fielder Ryan Zimmerman, giving Strasburg an early three-run cushion while also improving his stats with the bases loaded this season to 5-for-5 with 11 RBIs.

"It's obviously great pitching with the lead," said Strasburg, who beat the Giants for the third time in four career starts. "(The Giants) are having a good year. You can't really worry about that."

Despite battling a slightly sore back that contributed to his early exit, Strasburg struck out seven and allowed San Francisco's first run on a second-inning single by shortstop Brandon Crawford. He lowered his career ERA against San Francisco to 1.80.

The Nationals ace has recorded 27 strikeouts while allowing only three earned runs in his last three starts, a span of 19 innings.

"He continues to pitch well," Williams said of Strasburg. "That's a really good hitting team."

Strasburg (6-4) was pulled for a pinch hitter during a five-run Washington seventh inning that broke the game open. He threw only 88 pitches.

Right-hander Aaron Barrett and lefty Ross Detwiler finished up for Strasburg, allowing one run while not walking a batter in three innings. The Nationals have not issued a walk in their past six games.

"The biggest thing is we're trying to go out there and keep it simple," Strasburg said of the walk-free run. "Just pound the strike zone."


[to top of second column]
The loss snapped a five-game winning streak for the Giants, who opened a 10-game homestand with a three-game weekend sweep of the New York Mets. Monday's loss was just San Francisco's fourth of the season in 14 games against National League East teams.

"They've been on a roll," Giants manager Bruce Bochy said of the Nationals. "Vogey (Giants right-hander Ryan Vogelsong) was off. When you find a team that's hitting well like that and get a pitcher who's leaving pitches up, they're going to take advantage of it."

The Nationals teed off on Vogelsong, who hadn't lost since May 13. Six of the season-high nine hits allowed by Vogelsong in his six-plus innings were doubles or triples.

Span, LaRoche, Zimmerman and catcher Wilson Ramos scored two runs apiece for Washington, which finished with 12 hits. The Nationals are averaging 6.2 runs in Zimmerman's 17 starts this season.

Vogelsong (4-3) struck out six and walked two in his six-plus innings, allowing a season-high six runs. He permitted a total of just six runs in his previous four starts.

"I had a bad night," the veteran said. "In this game, you're going to have nights like this, and that's what tonight was."

The Giants had won nine of their previous 10 home games.

NOTES: The seven-run margin of defeat was the Giants' largest of the season. ... Each team had a key regular starter out of the lineup who was available to pinch-hit. Both Nationals 3B Anthony Rendon (bruised right hand) and Giants CF Angel Pagan (right shin contusion) are considered likely starters in Game 2 of the series Tuesday. Pagan grounded out as a pinch hitter in the ninth inning Monday. ... Nationals RHP Jordan Zimmermann was named National League Pitcher of the Week after recording 17 consecutive shutout innings over a six-day stretch. In becoming just the second Nationals pitcher to receive the honor, Zimmermann saw his ERA drop from 4.07 to 3.17 over the course of the starts against the Philadelphia Phillies and the San Diego Padres. ... MLB.com announced that the Nationals agreed to terms with their fifth-round pick, Duke RHP Drew Van Orden. The 6-foot-4 senior went 6-5 with a 3.19 ERA for the Blue Devils this season. ... Giants RHP Santiago Casilla is scheduled to test his strained right hamstring during fielding drills Tuesday. If he reports no discomfort, he is scheduled to be sent to Class A San Jose for a rehab assignment Wednesday or Thursday.
[© 2014 Thomson Reuters. All rights reserved.]
Copyright 2014 Reuters. All rights reserved. This material may not be published, broadcast, rewritten or redistributed.