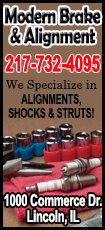 Sipp made two appearances on the mound in the Astros' 4-3 victory over the Arizona Diamondbacks at Chase Field on Monday, playing one out in right field between facing left-handed hitters Gerardo Parra and Miguel Montero in the eighth inning as Houston maintained a one-run lead.

"I think I had more focus in right field than on the mound," Sipp said. "I don't think it's something you can prepare for, but you know every out is a big out. I don't think I had time to be nervous."

Sipp retired all three batters he faced in the seventh inning, then struck out Parra to open the eighth inning before Houston manager Bo Porter summoned right-hander Jerome Williams to face Paul Goldschmidt and moved Sipp to right field.

Williams walked Goldschmidt and Sipp returned to strike out Montero. Kyle Farnsworth entered to get the last out of the eighth, and right-hander Chad Qualls pitched the ninth inning for his eighth save.


"It was a good play unless 'Goldy' hit one to him," Arizona manager Kirk Gibson said. "I have seen it done before. He's going to manage his team the way he wants to manage it. It worked out for him."

Sipp will receive $25,000 each for making 35, 40, 45 and 50 appearances. He is to receive $50,000 each for 55 and 60 appearances. He is at 15/16 now.

"I thought those days were behind me," said Sipp, who played center field and pitched at Clemson. "If I misplay a ball, I put myself in a worse situation, because I have to come back and face Montero."

Second baseman Jose Altuve had three hits and drove in a run, and center fielder Dexter Fowler added three hits and scored twice for the Astros (29-36), who won for the third time in four games and are 12-4 since May 24.

Altuve hit an RBI double and scored in the second inning as the Astros grabbed a 4-0 lead off Arizona right-hander Josh Collmenter (4-3). Fowler singled and scored in each of the first two innings.

Right-hander Jarred Cosart (5-5) gave up five hits and three runs in six innings. He tied a career high with eight strikeouts for the second straight start. He has not given up more than three runs in any of his past nine starts.

"He used his changeup tonight, and that was the difference maker in his ability to go six innings because he was able to use his off-speed pitches," Houston manager Bo Porter said.

Catcher Miguel Montero finished with two hits and an RBI, and first baseman Paul Goldschmidt had an RBI double and two walks for Arizona (28-38), which had won five of its last six.

"We were kind of up against it with a short bullpen," Porter said. "We knew once Cosart came out of the game, we were going to have to be creative and match up as best we could.

[to top of second column]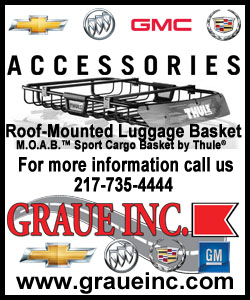 "I've watched him shag fly balls. He is a power shagger. We're completely comfortable putting him out in the outfield."
Fowler and Altuve singled to open the first inning, and catcher Jason Castro was hit by a pitch to load the bases before third baseman Matt Dominguez hit a sacrifice fly. First baseman Jon Singleton scored on an error by second baseman Aaron Hill, giving Houston a 2-0 lead.

Fowler singled and scored on Altuve's double with one out in the second inning, and Castro's two-out double drove in Altuve to make it 4-0.

Parra walked with one out in the fourth, the first base runner off Cosart, and he scored on Goldschmidt's double into the left-field corner.

Arizona shortstop Didi Gregorius singled to open the sixth and scored when Parra singled and Fowler misplayed the ball for an error. Montero singled home Parra to make it 4-3.

NOTES: Arizona designated RHP Trevor Cahill for assignment. The Diamondbacks have 10 days to release, outright, trade or option Cahill, who is 1-6 with a 5.66 ERA. GM Kevin Towers indicated the D-backs would like to keep Cahill in the organization, although Cahill has enough service time to opt for free agency rather than accept a minor league assignment. RHP Will Harris was promoted from Triple-A Reno to fill the roster spot. ... Arizona RHP J.J. Putz was activated from the disabled list, and 3B Eric Chavez (knee) was placed on the DL. ... Houston DH Chris Carter will be used as a pinch hitter in the two-game interleague series in Arizona, manager Bo Porter said. Carter entered Monday's game hitting .194 with 10 home runs and 27 RBIs. Carter and 1B Jon Singleton hit grand slams Sunday, the second time in franchise history the Astros hit two slams in a game. CF Jimmy Wynn and 2B Denis Menke did it in the ninth inning against the New York Mets on July 30, 1969.
[© 2014 Thomson Reuters. All rights reserved.]
Copyright 2014 Reuters. All rights reserved. This material may not be published, broadcast, rewritten or redistributed.