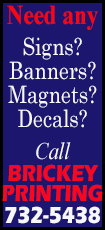 The Atlanta Braves beat the Colorado Rockies 3-1 behind Floyd (1-2), who allowed one run in 6 2/3 innings on a home run by Corey Dickerson.

The loss was the 14th in 17 games for the Rockies (29-34), who were held to four hits. They are 1-6 on this current 10-game homestand. The Braves (33-29) are trying to regain some traction after starting the month with four losses in six games following a 13-16 May.

Floyd's last victory was Oct. 3, 2012, while pitching for the Chicago White Sox. His six-game losing streak began with them and dated back to April 2013 before he underwent Tommy John surgery to repair both a torn ulnar collateral ligament and a torn flexor tendon in his right elbow. After signing a minor league contract with the Braves in December, Floyd made his 2014 debut May 6.

He came into this game 0-2 but with a 2.80 ERA in six starts and surprised Braves manager Fredi Gonzalez by stopping in his office after the game and asking for the lineup cards. As well as Floyd had been pitching, Gonzalez didn't realize this was Floyd's first Atlanta victory, hence his postgame request.
"It's my (first) Braves win, so I wanted to keep it," said Floyd, who threw 60 of 95 pitches for strikes. "It's a memory. Especially after a full year off and coming back, I'm just thankful to get my first one, and hopefully, I'll roll with it."

In his major league debut, Christian Bergman (0-1) allowed two runs on five hits and two walks in six innings with four strikeouts as he threw 89 pitches, 59 strikes.

"I thought Bergman was outstanding," Rockies manager Walt Weiss said. "Certainly pitched well enough to win, but we got shut down by Floyd."

Floyd (1-2) who got 10 outs on ground balls, held the Rockies scoreless until Dickerson led off the seventh with a home run, his eighth of the season. Floyd retired the next two batters he faced but walked DJ Lemahieu. When left-handed hitting Ryan Wheeler came up to pinch hit, Gonzalez brought in left-hander Luis Avilan.

Weiss countered with right-handed hitting Brandon Barnes. Right-handers were batting .406 (13-for-32) against Avilan compared to .222 (10-for-45) for left-handers.

Barnes bounced a hit up the middle, saw no one covering second base and extended it to a double. But Charlie Blackmon, a left-handed hitter, hit a bouncer back to Avilan to end the inning.

"That was a big out there to get us the ball to (Shae) Simmons," Gonzalez said, referring to the hard-throwing reliever who made his major league debut May 31 and has made six scoreless appearances, totaling 4 1/3 innings. He retired the side in order in the eighth, ending the inning by striking out Troy Tulowitzki on a seven-pitch at-bat.

"Tulo in my opinion is one of the best players in baseball, and he went right at him," said third baseman Chris Johnson, who had three hits and drove in two runs. "It was pretty cool to watch."

Adam Ottavino issued a leadoff walk to Justin Upton to open the eighth. He broke for second on an 0-1 pitch and scampered to third when catcher Evan Gattis singled to left, extending his hitting streak to 10 games. Johnson made it 3-1 when he lined a first-pitch single up the middle.

[to top of second column]
Craig Kimbrel, the fourth Braves pitcher, earned his 17th save in 20 chances. He issued a two-out walk to Charlie Culberson but struck out pinch hitter Wilin Rosario on an 84 mph slider to end the game, preceding that pitch with a 97 mph fastball.
Atlanta right fielder Jason Heyward opened the game by reaching on shortstop Tulowitzki's error. Bergman then retired the next nine batters before giving up his first hit, a leadoff single in the fourth by center fielder B.J. Upton on a dribbler up the third-base line. After Upton stole second, Bergman walked first baseman Freddie Freeman. Left fielder Justin Upton flied to right, and his brother tagged up and took third.

B.J. Upton scored when Gattis grounded a slow roller to third base. Johnson followed with a run-scoring single up the middle to make it 2-0.

"Overall it went pretty well," said Bergman, who singled on his first at-bat for his first career hit. "It's good to get the first one out of the way. The first two innings, the nerves were there. I was able to overcome that and settle in the last two innings. The only thing that would have made it better is if we came out with a win."

NOTES: Rockies LF Carlos Gonzalez will undergo exploratory surgery Tuesday on his inflamed left index finger. The procedure will be performed at the Cleveland Clinic, where he was examined May 29 before going on the disabled list June 4. ... The Rockies placed RHP Eddie Butler (right rotator cuff inflammation) and RF Michael Cuddyer (left shoulder strain) on the disabled list. Cuddyer underwent an MRI that revealed a non-displaced fracture of the glenoid cavity of his left shoulder and will be in a sling for six-to-eight weeks before resuming baseball activities. ... Colorado selected the contract of Bergman from Double-A Tulsa before he started and made his major league debut. ... To open a spot on the 40-man roster for Bergman, the Rockies designated Triple-A Colorado Springs RHP Wilton Lopez for assignment. He opened the season with the Rockies and posted an 11.37 ERA in four relief appearances. ... Colorado also recalled RHP Chad Bettis from Colorado Springs. ... Braves RHP Jordan Walden (left hamstring strain) is expected to be activated Tuesday after making two appearances on a rehab assignment with Triple-A Gwinnett.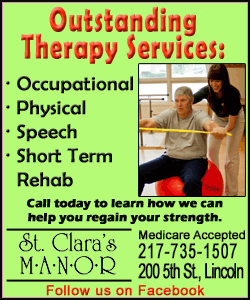 [© 2014 Thomson Reuters. All rights reserved.]
Copyright 2014 Reuters. All rights reserved. This material may not be published, broadcast, rewritten or redistributed.