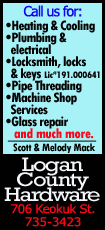 "Bigger day than my first month," the Cleveland Indians third baseman said.

And he wasn't telling a tall tale.

Chisenhall blistered the baseball Monday night, going 5-for-5 with three home runs and tying a club record with nine RBIs in Cleveland's 17-7 victory over the Texas Rangers in the finale of a four-game series.

Chisenhall led the Indians' 18-hit attack, becoming only the fourth major-leaguer since 1920, when RBIs became an official statistic, to have at least five hits, nine RBIs and three home runs in a game. He is the first to do it since the Boston Red Sox's Fred Lynn in 1975.

"A day like today is a once-in-a-lifetime thing," said Chisenhall, who has seven home runs and 32 RBIs this season after hitting no long balls and registering one RBI in April. "It's a rare feat. I'm happy I've accomplished it. I'm enjoying it as much as I can."

Chisenhall had two two-run home runs, in the second and fourth innings, and a three-run blast in the eighth. He also had a run-scoring single and an RBI double.


Second baseman Jason Kipnis added four RBIs for Cleveland, which took three of four against Texas.

Right-hander Scott Atchison (3-0) picked up the victory in relief of left-hander T.J. House, who gave up six runs on six hits in 3 1/3 innings. Atchison threw 1 2/3 scoreless innings.

Texas right-hander Nick Martinez (1-3) allowed eight runs on six hits and three walks in two innings. He gave up a home run by catcher George Kottaras to start Cleveland's five-run second and Chisenhall's first homer later in the inning.

"Nick just couldn't command his fastball," Texas manager Ron Washington said. "When he did throw it over the plate, they hit it. They came out and swung the bat. It didn't matter what we put out there."

Chisenhall's second and third homers both came off Texas right-handed reliever Scott Baker. Baker worked five-plus innings and gave up nine runs on 11 hits, including three homers.

Indians left fielder Michael Bradley hit a two-run homer in Cleveland's fourth.

Chisenhall fouled off a number of pitches on his last at-bat, finally finding a 2-2 pitch he could drive for an eighth-inning homer.

"You're aware coming into the series that right now he's probably their hottest hitter," Baker said of Chisenhall. "The whole at-bat I was throwing it where I wanted, except for that last pitch."

After battling inconsistency while producing just three home runs and 14 RBIs in the first two months of the season, Chisenhall found his swing.

He has 28 RBIs over his last 19 games, including 22 over his past 10 games. In the Texas series, he went 10-for-17 with 13 RBIs, seven runs and four home runs.

"I just felt like I could get the barrel on most pitches," Chisenhall said of Monday performance. "It was contagious for most everybody. Everybody was swinging the bat well."

Only one other Cleveland hitter recorded nine RBIs in a game. Chris James achieved the feat May 4, 1991, at Oakland.

[to top of second column]
The last major-leaguer with nine RBIs in a game was Carlos Delgado of the New York Mets, who did it against the New York Yankees on June 27, 2008.

The last player with three home runs and at least nine RBIs in a game was Alex Rodriguez, who had three long balls and 10 RBIs on April 26, 2005, for the Yankees against the Los Angeles Angels.
Texas third baseman Adrian Beltre, right fielder Alex Rios, catcher Robinson Chirinos and outfielder Dan Robertson each had two hits and an RBI. Chirinos accounted for the Rangers' seventh run with a solo homer in the eighth.

Rangers designated hitter Michael Choice's home run in the fourth was followed by a Robertson RBI double against House.

"The hope is he'll find it and start throwing ground balls, and he never did," Cleveland manager Terry Francona said. "But we swung the bats so well, and we kept after them."

NOTES: Plate umpire Jim Wolf left the game after taking a foul ball to the mask in the Rangers' half of the sixth. He will continue to be evaluated on a day-to-day basis, a spokesman said. Second base umpire Mark Ripperger took over behind the plate. ... Texas 1B Mitch Moreland is second-guessing a decision to have season-ending ankle reconstruction surgery and is going for a second opinion about a more minor procedure before making a final decision, team officials said. Moreland is seriously considering surgery to remove the os trigonum bone in the back of the left ankle. Bone removal would put him out only three to four weeks, a team official said. ... An MRI on the right shoulder of Texas 2B Rougned Odor came back clean. Odor was available off the bench, though manager Ron Washington said the team preferred he not throw for a few days. ... Texas LHP Derek Holland (rehabbing from knee surgery) said the team has told him that he would go back to Arizona on Wednesday for more work to strengthen the leg instead of starting a rehabilitation stint in the minor leagues. ... Two other injured Texas players are headed to Arizona on Tuesday. 2B Jurickson Profar (shoulder) will start a conditioning program, and OF Engel Beltre (broken leg), who ran bases in Arlington on Monday, will ramp up baseball activities.
[© 2014 Thomson Reuters. All rights reserved.]
Copyright 2014 Reuters. All rights reserved. This material may not be published, broadcast, rewritten or redistributed.