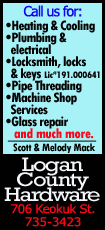 The event was organized by Northwest Fourth Grade teacher Tammy Dietrich.

The students gathered outside on the pavement near the play area for a special assembly before beginning their mini-relay. Between the two schools there are approximately 300 students in grades kindergarten through fifth.

Northwest principal Chris Allen spoke to the children, praising them for the grand effort they had made in raising money for cancer research. He said when the school began planning for the event they talked about setting a fund raising goal. They first thought of $1,000, but then decided maybe that was a bit too much, so they backed their goal down to $500. He told the students they reached their initial goal immediately and he was quite proud of the way the students had stepped up.

With various shows of hands he asked how many students had participated in each of the special dress up days. The special days included hat day, flip-flop day, sunglasses day, and hand-stamp day. Each day children were asked to donate $1 to the relay in exchange for getting to wear items not normally allowed in classrooms.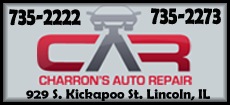 As it came time for the relay segments to begin. Mr. Allen called up the cancer survivors who are members of the school, which included kindergartener Ally, and four school staff members. Each of the five survivors were given a small bouquet of flowers and asked to make the first lap around the course.

There were other survivors there as well, many of whom participate in the annual Logan County Relay for Life event. Among them was the most senior member survivor, Esther Brown.

Brown and her sister Mary have been participants in the Relay for Life since its inception 17 years ago. Brown commented beforehand that she thought it was a wonderful thing the students were doing, and she was pleased to be able to come out on Friday and show her appreciation for their efforts.

Brown also shared a special story about her granddaughter. The little girl was just about the same age as Ally when she went for adenoid and tonsil surgery only to find out she had cancer. She received treatment, and today is 20 years old, cancer free, and in college with a bright future ahead of her.
After the first group of survivors made it around the course, little Ally stood at the finish line and gave "hi-five's" to each member of the next group of survivors.

Each class had given themselves team names. Mr. Allen called out the names and asked each team to stand up and be recognized before heading onto the course.

For the mini-relay, students were to walk for 10 minutes, then take a 10 minute break at one of several 'stations' that had been set up. Dietrich explained that in addition to walking to raise money, the event had been planned so as to offer kids insight to good health and what they can do to hopefully avoid cancer in their own lives.

Stations included healthy eating where they were given snacks of fresh fruit and water, fitness, and an obstacle course where they could learn about being active; sun safety, where they learned about using sunscreen to combat skin cancer; and then there was one station where they were permitted to just take a little rest.

The walk began at approximately 9 a.m. on Friday morning and wrapped up with a closing ceremony at about 11 a.m.

Dietrich said this was a very important project for her personally. She has served on the Logan County Relay for Life committee since it began 17 years ago. She said the work of the American Cancer Society is very dear to her heart because of her father.

Dietrich's father is an 18-year cancer survivor. She said, "He has an incurable cancer, but he's beating the odds." That is certainly something worth celebrating.

The Logan County Relay for Life will be held July 25th beginning at 6 p.m. at Lincoln College. Weather permitting, the relay will be held outside in the parking lot of Lincoln Center. If weather does not allow, the event will then be moved inside to the gymnasium.
[By NILA SMITH]