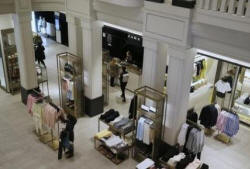 Zara owner Inditex and H&M report strong sales growth
Send a link to a friend Share
[June 11, 2014] By Sarah Morris
MADRID (Reuters) - The world's two top fashion retailers Zara owner Inditex and Hennes & Mauritz reported strong sales growth on Wednesday, benefiting from a recovery in consumer spending in their core markets in Europe.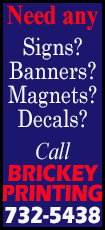 Inditex, whose brands also include upmarket Massimo Dutti and teen label Stradivarius, said sales rose 11 percent in local currencies between Feb. 1 and June 8, accelerating from the 8 percent it recorded in the year to Jan. 31.

While net profit fell 7.3 percent to 406 million euros ($553 million), the biggest decline in five years due to the strength of the euro, that still beat analysts' average forecast thanks to better-than-expected cost control.

Inditex is benefiting from the start of a recovery in its home market Spain where it still makes about one fifth of sales. Spanish retail sales rose 0.7 percent year-on-year in April, the first increase in three months.

Sweden's H&M said sales rose 19 percent in May, its fastest growth in six months and easily beating analyst forecasts. However, H&M said the figures were boosted about 3-4 percentage points by calendar effects, which would be reversed in June.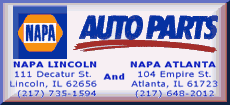 H&M said there was one extra Saturday shopping day this May than last year and fewer holidays when stores were closed in some countries, such as its top market Germany.

H&M and Inditex have outperformed the wider clothing market in recent years, helped by their focus on fast-changing fashions and low prices, with the Spanish firm having the edge thanks in part to its greater presence in developing economies.

H&M and Inditex shares were both up over 1 percent at 1000 GMT, within a European retail sector down 0.3 percent.

"Inditex continues to deliver strong operational performance," said Bernstein analyst Jamie Merriman. "We continue to believe Inditex has the best business model in apparel retail, and that there is a significant opportunity for space opening for Inditex ahead."

FOREX HIT SEEN WANING

Inditex's first-quarter sales rose 4.3 percent to 3.75 billion euros.

While its gross profit margin slipped to 58.9 percent from 59.6 percent a year ago, that still beat forecasts as operating expenses rose less quickly than expected, and was well ahead of the 54.9 percent H&M posted for the three months ended Feb. 28.

Inditex Chief Executive Pablo Isla told a conference call for analysts that he expected a stable gross margin for 2014.

The Spanish firm said it would launch online sales in South Korea and Mexico in September in addition to the 25 markets where it already has an e-commerce presence, and would start a store in China's Tmall online marketplace in the autumn/winter season.
Chief Financial Officer Ignacio Fernandez said he expected negative currency effects to lessen considerably towards the end of the year if foreign exchange rates continue at current levels.
Over a third of Inditex's sales are made outside Europe and currencies such as the Japanese yen, Turkish lira and Russian rouble have lost between 14 and 21 percent against the euro in the last year.

The translation effect in the first quarter was particularly significant for Inditex in markets such as Russia where the retailer has more than 386 stores and where it charges higher prices than home market Spain.

Zara saves on the expense of traditional advertising, relying on free media coverage of celebrities wearing its clothes, such as the Spanish queen-to-be Princess Letizia.

The retailer founded by Spain's richest man Amancio Ortega said it would propose a 5-for-1 share split at its annual meeting, a move often taken by companies when their share price is very high.

Shareholders will receive five shares for every share they own at the close of business on July 25. The new shares will begin trading on July 28.

Inditex shares first hit the 100 euro mark around 18 months ago and have been at or around this level since then, reaching a record high of 121.8 euros at the end of October.

(Additional reporting by Mia Shanley in Stockholm; Editing by Erica Billingham and Mark Potter)
[© 2014 Thomson Reuters. All rights reserved.]
Copyright 2014 Reuters. All rights reserved. This material may not be published, broadcast, rewritten or redistributed.