ECB may buy 'simple and transparent' ABS, says Mersch
Send a link to a friend Share
[June 11, 2014] BARCELONA (Reuters) - The European Central Bank may buy "simple and transparent" asset-backed securities (ABS) to help achieve its target of delivering price stability to the euro zone, ECB Executive Board member Yves Mersch said on Wednesday.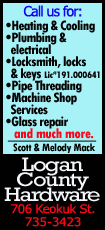 In a speech entitled "Next steps for European securitisation markets", Mersch said the ECB wanted a more holistic approach to the regulatory treatment of ABS in Europe and greater transparency of their treatment by ratings agencies.

"There is a growing consensus that an instrument once seen as part of the problem could in fact be part of the solution," he said of talks about ABS in European policymaking circles.

The ECB included the possibility of ABS purchases in a package of measures it announced last Thursday to pump money into the sluggish euro zone economy.

Europe's ABS market has not recovered from the stigma created by the global financial crisis, which was triggered by doubts about the quality of assets in supposedly rock-solid U.S. mortgage-backed securities.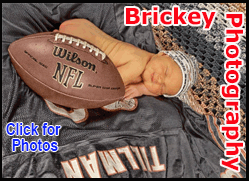 The ECB and the Bank of England aim to get European banks and investors to agree common standards for safer ABS, which could help build a stronger economy by providing credit to firms that are too small to raise investment funds direct from capital markets.

"We have to work in tandem with the markets, see what the market reaction is," Mersch said of ECB preparations to buy ABS.

"Obviously we will not go into the area of buying the equity tranche. Anything else beyond has to be seen to be under discussion," he added.

Substantial efforts were underway to improve transparency and disclosure requirements of ABS across the EU, Mersch said.

However, he did not believe the Basel Committee of banking regulators from nearly 30 jurisdictions would rush to define high-quality ABS any time soon.
Should it become clear that it would take too long to improve the regulatory requirements for ABS on a global scale, Mersch said Europe could go it alone.

"So if we see the global approach will not be conducive to helping the recovery in the European economic area, we would have to consider whether a more European approach would be helpful," Mersch added.

Greater standardisation of ABS products was key to stimulating greater activity in the market, he added. He suggested streamlining reporting requirements or providing standardised ABS prospectus templates.

Mersch also called for ratings agencies to provide more transparency on how they derive ratings for ABS products.

(Reporting by Paul Day; Writing by Paul Carrel; Editing by Toby Chopra)
[© 2014 Thomson Reuters. All rights reserved.]
Copyright 2014 Reuters. All rights reserved. This material may not be published, broadcast, rewritten or redistributed.