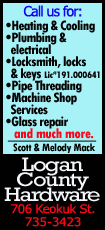 The rig's deployment triggered anti-Chinese riots in Vietnam last month that killed at least four workers.

Scores of Vietnamese and Chinese ships, including coastguard vessels, have squared off around the rig despite a series of collisions after the platform was towed to the area in early May.

In a statement, Vietnam's Directorate of Fisheries said the rig had shown signs of moving towards the east and southeast.

China had 119 vessels in the rig's operating area, it added, including six naval ships and four circling military aircraft.

However, Chinese Foreign Ministry spokeswoman Hua Chunying dismissed as "completely incorrect" the accusations that China had sent six warships, adding that the rig operations were commercial in nature.

"Because Vietnam keeps forcefully and illegally carrying out interference, we have sent official Chinese government ships to guarantee security on the scene, but we have not sent military ships," she told a daily news briefing.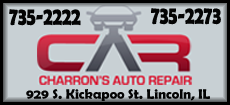 The Haiyang Shiyou 981 rig is drilling between the Paracel islands, which China occupies, and the Vietnamese coast. Vietnam has said the rig is in its 200-nautical mile exclusive economic zone and on its continental shelf.

China says it is operating within its waters.

China claims about 90 percent of the South China Sea, but parts of the potentially energy-rich waters are also subject to claims by the Philippines, Vietnam, Malaysia, Brunei and Taiwan.

Hua said Vietnam had sent a large number of armed ships to interfere in the rig's operations, though she would not confirm whether the rig had moved.

She added that rig operations, which started on May 2, are expected to go on until the middle of August.

"We hope that it can be completed smoothly and safely," she said, accusing Vietnam of having stirred up last month's violence against foreign companies.

[to top of second column]
"Vietnam's government incited certain domestic lawbreaking elements to smash up and burn foreign companies, including Chinese ones...There has still been no compensation for this," Hua said.

In a separate statement, China's defence ministry accused the United States of stirring up regional tension, especially through joint military exercises and by sending "wrong messages" on territorial disputes.

"This has made regional peace and stability even more chaotic," it said, in comments responding to a Pentagon report last week on China's military spending and ambitions that Beijing has already condemned.

The United States was the real threat, it added, pointing to U.S. cyber-warfare and missile defence capabilities and the fact that U.S. defence spending far exceeded China's.

(Reporting by Ho Binh Minh in HANOI, and Ben Blanchard in BEIJING; Editing by Clarence Fernandez)
[© 2014 Thomson Reuters. All rights reserved.]
Copyright 2014 Reuters. All rights reserved. This material may not be published, broadcast, rewritten or redistributed.