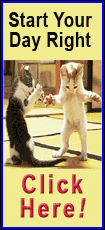 U.S. District Judge Janet Hall in New Haven, Connecticut, dismissed part of the lawsuit and denied the group's bid for a preliminary injunction against political spending laws it said limit the ability of political groups to buy independent ads backing candidates.

The DGA sued in April, saying under laws adopted in 2013, Connecticut unfairly treats independent money spent on ads and other political messages by the national group as contributions to particular candidates, and thus subject to campaign finance limits.

But Hall on Tuesday said the DGA lacked standing to challenge a statute that it said treats a candidate's association with it as evidence of coordination, chilling its ability to make independent expenditures.

Because the law "cannot be read to pose any threat of injury to DGA on the sole basis of its participation in associational activities with a candidate, DGA lacks standing to challenge the statute," Hall wrote.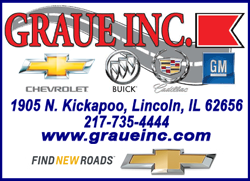 The judge said the DGA in contrast did have standing to challenge the state's definition of what constituted an "expenditure," which the group said did not distinguish between spending made to support a candidate and for issue advocacy.

But Hall declined to block enforcement of the law, saying she could not conclude the DGA had clearly established a likelihood it would prevail in demonstrating the law was overly broad.

A spokeswoman for Connecticut Attorney General George Jepsen, whose office defended the state, said it was "reviewing the decision and considering appropriate next steps in consultation with our client," the State Elections Enforcement Commission.

A lawyer for the DGA did not respond to a request for comment.

[to top of second column]
The U.S. Supreme Court, in a series of decisions in recent years has cleared the way for big-money donors to play a larger role in political campaigns.

A landmark 2010 ruling in the Citizens United case allowed independent groups to spend unlimited amounts of money on issue advertisements, which are not linked to a particular campaign.

In April, the high court also knocked down an element of federal campaign finance law by allowing individual donors to give money to as many campaigns, parties and committees as they wish.

Connecticut is one of 36 U.S. states with a gubernatorial election in November.

Connecticut Governor Dannel Malloy, a Democrat, faces a potential election rematch with a strong Republican rival, Tom Foley, a businessman who lost the 2010 election by less than 1 percent of the vote.

(Reporting by Nate Raymond in New York; Editing by Eric Walsh)
[© 2014 Thomson Reuters. All rights reserved.]
Copyright 2014 Reuters. All rights reserved. This material may not be published, broadcast, rewritten or redistributed.