Illinois State Women's Amateur Golf Tournament. Day 1 results; Day 2 pairings
Katie Hasprey ends first day in top 32
Send a link to a friend Share
[June 11, 2014] BLOOMINGTON, IL, June 10, 2014: Rain failed to dampen the spirits of 68 young golfers vying for medalist honors at the 81st State Amateur Championship as they tackled a beautiful but soggy Crestwicke Country Club course this morning. Alexandra Harkins of Crystal Lake took Medalist Honors with a 74 and Junior Medalist Honors (18 and younger) went to Dana Gattone, a student at the University of Illinois, who shot a 77.
The top 32 in the Championship Flight for the beginning of match play on Wednesday:
(74) Alexandra Harkins, Crystal Lake; (77) Lauren English, Bloomington; Dana Gattone, Addison; Jessica Knepp, El Paso; Nicole Rae, St. Charles; (78) Cynthia Bounletay, Rockford; Hui Chong Dofflemyer, Belvidere; Lauren Chappell, Charleston; Abigail Luchtenburg, Geneva; Taylor Thompson, Galesburg; (79) Taylor Arenson, Naperville; Lauren Beaudreau, Lemont; Madelynn Swank, Clarendon Hills; (80) Alyssa Gaudio, Western Springs; (81) Laurel Enstrom, Rock Island; Hannah Luckett, Hillsboro; Taylor Ann Nesselroad, Wataga; Mo Sheehan, Grayslake; (82) Laura Carson, Lake Forest; Connie Ellett, Hampshire; Katlyn Hasprey, Lincoln; Isabelle Kane, Winnetka; Tanya Olson, Naperville; DeAnne Stolarik, Zion; Melissa VanSistine, Caledonia; (83) Taylor Ellett, Hampshire; Char McLear, McHenry; Lexi Petersen, Fairview; Francesca Saban, Orland Park; Sydney Tyler, Bloomington; (84) Renee Solberg, Wheaton; Tiffany Wolf, Mattoon.
Tournament play today concluded with three contestants playing a sudden death match vying for the last two positions in the Championship Flight.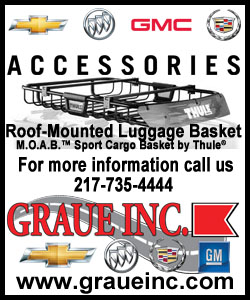 This year's young field is comprised of 31 college/university players, 20 high school students, 3 middle school students and 14 competitive adult golfers. 2013 IWGA State Amateur winner, Bing Singhsumalee, because of a conflicting tournament schedule was unable to defend her title.

Wednesday's Championship Flight competition begins at 7:30 a.m. with the remaining flights to follow. Spectators are welcome to follow the matches.

Additional information may be found on the IWGA website, www.iwga.org
Round one results (pdf)
Wednesday pairings (pdf)
[Text received; ILLINOIS WOMENS GOLF ASSOCIATION]