A five-time NBA champion with the Los Angeles Lakers, while Jackson was the coach, during his 18-year playing career, Fisher takes over from Mike Woodson, who was fired in April.

"For Phil and the history we have together, to have the opportunity to now work together again is extremely exciting," Fisher said at the team's training facility. "I'm so thankful for this opportunity."

Fisher, 39, will shift from playing for the Oklahoma City Thunder to steering a Knicks team that went 37-45 during the 2013-14 season and missed the playoffs for the first time in four years.

Jackson, a former Knicks player who won a record 11 NBA titles as coach of the Chicago Bulls and Lakers, was hired in March to turn the team around and wiped the slate clean by firing Woodson and his staff when the regular season ended.

The Knicks last won an NBA title in 1973, when Jackson played for the New York team as a defensive minded forward.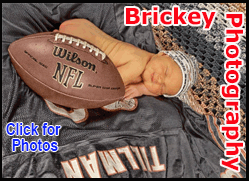 Jackson had first courted his former Bulls player Steve Kerr to become coach, but he ended up accepting the head coaching job with the Golden State Warriors.

Jackson next targeted Fisher, and was fined $25,000 by the league for tampering when he mentioned him as a candidate while Fisher was playing for the Thunder in the 2014 playoffs.

"I can't say enough words about Derek because I've known him for quite a few years and we've gone through a lot of situations together," Jackson said.

"Obviously Derek is going to be in a learning process but we think his experience for the last three or four years was more as an assistant coach/player role, and he's learned under some of the best coaches."

Fisher, a five-time NBA All-Star who has also served as the president of the NBA Players Association, has no coaching experience but said he has groomed himself for the job.

[to top of second column]
"I've been preparing myself for this moment, being head coach of an NBA team, starting at six years old when I played my first organized basketball," said Fisher.

"Although I was one of the better kids on that team, I very rarely have been the best player, the most talented, the tallest, the highest jumping, the best shooter on a basketball team.

"So right away as a young person I had to think about the game of basketball and how it was played, how I could be most effective even though I was not the most gifted and talented."

One of the next challenges facing Fisher and Jackson is the prospect of New York's best player, Carmelo Anthony, declaring for free agency.

"We obviously believe that Carmelo is one of the top players not only in the NBA but in the world and we want him to be here," Fisher said. "But ultimately he has the choice."

Jackson said he planned on meeting with Anthony soon.

"We will do what we can to give him the confidence that we can put a team together that he can be proud of," said Fisher. "And (one) that he feels has a chance to contend in the NBA."

(Editing by Julian Linden and Frank Pingue)
[© 2014 Thomson Reuters. All rights reserved.]
Copyright 2014 Reuters. All rights reserved. This material may not be published, broadcast, rewritten or redistributed.