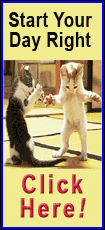 Not only has the American left-hander gone on to finish second in the tournament a further five times, he has yet to win his national championship, leaving him one shy in his long cherished bid to complete a rare grand slam of the four majors.

"It's a career goal of mine to win all four majors," Mickelson, 43, said in a crammed media center interview room at Pinehurst Resort on Tuesday.

"I feel like the five players that have done that have separated themselves from the other players throughout all time."

The only players to have clinched all four of golf's professional majors are Americans Gene Sarazen, Ben Hogan, Jack Nicklaus and Tiger Woods, and South African Gary Player.

"It shows that they have a complete game," said Mickelson. "If I'm able to do that, I feel that I would look upon my own career differently. That's why it would mean so much, in addition to the fact it's our national championship.

"Growing up here in the United States, this is a tournament that I've always felt this patriotism for and would love to win, plus with all the close calls (his record six runner-up spots)."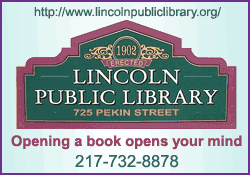 Mickelson's most recent close call at a U.S. Open came at Merion last year when he tied for second, two shots behind England's Justin Rose, but his first near miss, at Pinehurst in 1999, was certainly the most emotional.

Going into that year's championship, Mickelson carried the unwanted label of being the best player never to have won a major and had been fully prepared to withdraw had his pregnant wife Amy given birth to their first child.

As it happened, Amanda Bryan was born the day after the U.S. Open ended with Mickelson once again having to settle for being second after he and fellow American Payne Stewart had duelled for the title during a cool and rainy final round.

INSPIRED STEWART

Mickelson had led by a stroke with three holes to play on Pinehurst's No. 2 Course before he was overhauled by an inspired Stewart, who triumphed by a shot after one-putting the last three greens.

Stewart, while celebrating his dramatic victory, took time to congratulate the runner-up on his impending fatherhood.

Just four months later, the 42-year-old Stewart was killed when his private jet crashed in South Dakota and the golfing world had to mourn the early loss of a three-times major winner.

"To win here with what happened with Payne Stewart and my child and all these things, that makes it more difficult as well," said Mickelson, the biggest drawcard this week with Tiger Woods a notable absentee as he recovers from back surgery.

[to top of second column]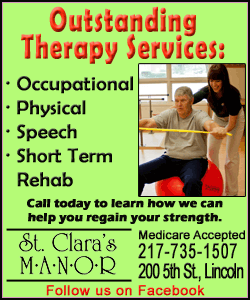 "But it would really mean a lot to me, to do it right here where Payne and I had this moment where we talked about fatherhood, but he also talked about winning future U.S. Opens.

"Although I haven't won one yet, I'm still fighting hard and this would be a great place to break through and do it."

Mickelson has always dwelt on the positives from his near misses at U.S. Opens, rather than reflect on what might have been.

"The biggest thing for me is that I look at those close calls as a positive sign for having given myself so many opportunities in our national championship and I believe that I'll have more opportunities," he said.

Mickelson won his fifth major title at last year's British Open but this season has mainly struggled for form, recording no top-10s and three missed cuts in 14 starts on the 2013-14 PGA Tour.

Poor putting has been his biggest obstacle and, with that in mind, he has reverted to a 'claw' grip this week as he strives to create a smoother putting stroke on Pinehurst's notoriously difficult turtleback greens.

"It (the claw) really helps with the short putts ... three to six, seven feet," Mickelson said. "I'm much more solid with taking the bottom hand off and just kind of lightly pushing the putter through."

By using a claw grip, in which the bottom hand comes off the putter and rests gently against the shaft, Mickelson holds the club with lighter pressure and is able to eliminate the 'pop'.

(Reporting by Mark Lamport-Stokes; Editing by Gene Cherry)
[© 2014 Thomson Reuters. All rights reserved.]
Copyright 2014 Reuters. All rights reserved. This material may not be published, broadcast, rewritten or redistributed.