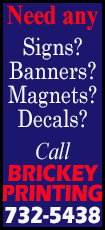 Marlins left fielder Christian Yelich drove in the go-ahead run in the seventh and relief pitchers Bryan Morris, A.J. Ramos and Steve Cishek held back the Texas Rangers for the final three innings as Miami claimed an 8-5 victory Tuesday night at Globe Life Park.

Miami's 13 consecutive wins in interleague play broke a tie with the St. Louis Cardinals for the National League record.

"It's awesome, I guess," said Yelich, who went 4-for-6 and drove in four runs. "We've got to try and keep it rolling tomorrow. I'm not going to try and explain why we have so many wins against American League teams. I guess we like playing against them."

Miami made life rough on Rangers second baseman Rougned Odor on its way to taking back the lead in the top of the seventh. With Texas leading 5-4, Odor could not flag down a hot grounder by designated hitter Justin Bour and then did not come up with a grounder up the middle by catcher Jeff Mathis. Bour's was scored a hit, while Odor took an error on the Mathis grounder.

The Marlins cashed in those two plays when Yelich hit a line drive that deflected off the glove of Rangers third baseman Adrian Beltre and into left field. Yelich's hit scored Bour and Mathis to put Miami back in front.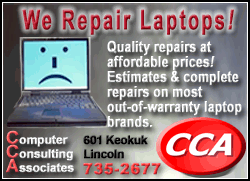 "I was just trying to get a good pitch to hit and do something with," Yelich said. "It was kind of a battle and one that I'm glad went our way."

The error on Odor followed a trend of sloppy play in the field by the Rangers, who committed three errors and gave up three unearned runs.

"Just being human, physical mistakes," Texas manager Ron Washington said, explaining the miscues. "They're out there playing and trying to do the very best they can and sometimes things just don't work. Just got to keep battling until we get it right."

Texas had rallied to take the lead in the bottom of the sixth as it needed just two hits to score four runs and overtake the Marlins.

Rangers left fielder Shin-Soo Choo started the rally by getting hit by a pitch, and Beltre followed with a single to left. Marlins starter Tom Koehler then gave up back-to-back walks. Rangers first baseman Brad Snyder's bases-loaded walk brought Choo home from third. Texas catcher Robinson Chirinos hit a sacrifice fly to right to score Beltre, cutting Miami's lead to 4-3.

Dan Jennings relieved Koehler, but didn't do much to slow down the Rangers' rally. Jennings' wild pitch allowed Texas right fielder Alex Rios to score from third to tie it at 4. Then Odor beat out a grounder for an infield single, scoring Snyder from second.

[to top of second column]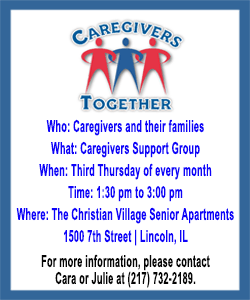 Earlier, the Marlins had taken a two-run lead in the top of the fourth when Yelich doubled over the head of Rangers center fielder Leonys Martin. Yelich's hit landed on the warning track, driving in Bour and Mathis.

It appeared the Rangers had a chance to get Mathis at home, but Odor's throw to the plate was cut off by Snyder, who was playing in his first game with the Rangers after being called up from Triple-A Round Rock.

"Once again, inexperience," Washington said. "I think he cut a ball off when we had a guy at the plate. We told him when he came in, when you're in the cutoff position your head has to be on a swivel with people on the base paths. That'll happen again in this game and he'll do the right thing."

Texas put the first run on the board in the bottom of the second when Rios, who singled to center, scored on a sacrifice fly by Chirinos.

Miami answered with a run in the top of the third. Right fielder Giancarlo Stanton hit a line-drive double off the wall in left and scored on a groundout by first baseman Garrett Jones.

NOTES: The Marlins have an 8-0 record in interleague play this season. Miami swept a three-game series against the Seattle Mariners and a four-game set against the Tampa Bay Rays. ... Overall, Miami is riding a streak of 13 consecutive interleague wins, setting a new National League record. The St. Louis Cardinals won 12 straight interleague games in 2004-2005. ... By placing 1B Mitch Moreland on the disabled list Tuesday, the Rangers matched their total DL uses (19) for the entire 2013 season. Texas leads the majors in DL uses (19) and current players on the DL (13).
[© 2014 Thomson Reuters. All rights reserved.]
Copyright 2014 Reuters. All rights reserved. This material may not be published, broadcast, rewritten or redistributed.