However, that became necessary Tuesday as the Braves held on to beat the Colorado Rockies 13-10.

"Kimbrel was terrific. Let's start with that one, because he was," a smiling and relieved Gonzalez said to begin his postgame remarks.

The right-hander struck out the side in the ninth, throwing 11 pitches, all for strikes, and hitting 99 mph with his fastball to wrap up a vintage Coors Field game. The Braves and Rockies combined for 29 hits and used a total of 13 pitchers, who threw a combined 342 pitches.

"That's a good win on what could've been a tough day," Gonzalez said. "I've been in this office many times in that same situation with a loss hanging over your head."

The Braves struck for seven hits and seven runs in the first inning against Juan Nicasio, the outburst highlighted by shortstop Andrelton Simmons' first career grand slam on a high 1-0 slider with one out.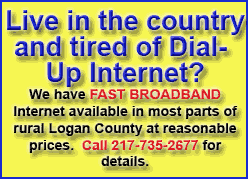 "I think he was looking for the slider," Nicasio said. "He likes up in the zone, too. But bases loaded, the guy's a pull hitter, I try like throw a slider so he rolls over for a double play. But he hit a home run."

Nicasio (5-5) allowed a career-high 10 runs and matched his season high by giving up 11 hits. He lasted 3 2/3 innings, his shortest start of the year. Nicasio gave up three homers in a game for the first time, surrendering solo shots in the fourth to first baseman Freddie Freeman and catcher Evan Gattis, who went 3-for-4 with four runs and two RBIs.

Nicasio is 0-3 with a 14.49 ERA in his past three starts.

"My team score 10 runs, I need to win this game," Nicasio said.

Instead, the free-falling Rockies (29-35) lost for the 11th time in 12 games and the 15th time in 18. They are 1-8 on their 10-game homestand that ends Thursday, dropping their record at Coors Field this season to 17-14.

"There's a lot of fight in this team," shortstop Troy Tulowitzki said. "To give up seven in the first and score 10, we definitely fought back. We didn't quit. It just wasn't enough tonight."

Braves starter Mike Minor was knocked out after facing two batters in the fifth, failing to qualify for the win. He matched career highs in hits (11) and runs (eight) allowed. It was the second time Minor yielded eight runs in a game, the other being the first time he took the mound at Coors Field on May 5, 2012.

Minor was staked to a seven-run lead before he walked onto the field.

"(Gattis) said, 'We're going to act like it's a 0-0 game,'" Minor said. "I couldn't throw a curveball for a strike. They eliminated every off-speed pitch and fastballs -- I was barely missing the plate."

In addition to Gattis, third baseman Chris Johnson had three hits for Atlanta, giving him six hits, all singles, in the first two games of this series. Second baseman Tommy La Stella added two hits and drove in two runs, as did Freeman.

[to top of second column]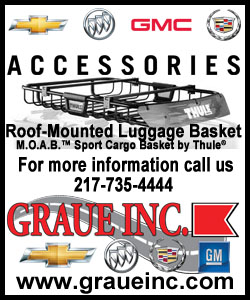 Rockies catcher Wilin Rosario hit an RBI single and a solo homer. Colorado second baseman Josh Rutledge finished with three hits and three runs, and left fielder Corey Dickerson and center fielder Drew Stubbs each had two hits.
Atlanta reliever David Hale (2-0) got the win, yielding one run in 2 1/3 innings after taking over for Minor.

Braves reliever Jordan Walden, who came off the disabled list Tuesday after missing 32 games with a hamstring injury, took the mound in the eighth and showed his rust. He walked the first three batters he faced before getting Drew Stubbs to pop out and giving way to right-hander Shae Simmons.

First baseman Justin Morneau hit a sacrifice fly that also moved up the runners from first and second, but Rutledge struck out to end the inning. That paved the way for Kimbrel, who earned his 18th save in 21 chances. He has 45 strikeouts and 11 walks in 24 2/3 innings.

The Braves (34-29) improved to 22-5 in their past 27 games against the Rockies. They are 3-2 on their current seven-game road trip after winning for the sixth time in 11 games.

NOTES: Braves LF Justin Upton singled in the top of the first, but he did not take the field in the bottom of the inning due to a strained left hamstring. He is listed day-to-day. ... Braves C Evan Gattis extended his career-high hitting streak to 11 games. ... Rockies LF Carlos Gonzalez underwent exploratory surgery at the Cleveland Clinic on his inflamed left index finger. A cell tumor was removed, and it will be analyzed in a biopsy. Such tumors are common within the sheath of the finger and are usually benign, Rockies trainer Keith Dugger said. ... Braves RHP Jordan Walden (strained left hamstring) was activated from the disabled list, and LHP Alex Wood was optioned to Triple-A Gwinnett. ... LHP Tyler Matzek will make his major league debut Wednesday when he starts for the Rockies. At Triple-A Colorado Springs, he was 5-4 with a 4.05 ERA in 12 starts. ... Colorado RHP Eddie Butler underwent an MRI exam Monday that showed no structural damage in his right shoulder, just inflammation. Butler went on the DL on Monday. ... RF Michael Cuddyer, who has a non-displaced fracture in his left shoulder socket, will be in a sling for six weeks and isn't likely to return to the Rockies until late August.
[© 2014 Thomson Reuters. All rights reserved.]
Copyright 2014 Reuters. All rights reserved. This material may not be published, broadcast, rewritten or redistributed.