The Yankees center fielder, who grew up five hours south of Seattle in Madras, Ore., drove in the go-ahead run with an eighth-inning single, lifting New York to a 3-2 win over the Seattle Mariners on Tuesday night.

"Hopefully, that's a huge hit that gets us on a roll here," Yankees manager Joe Girardi said.

Ellsbury extended his hitting streak to 14 games while breaking a 2-2 tie. His hit brought in Derek Jeter from second base with the shortstop's second run of the game.

Adam Warren and Yankees closer David Robertson finished off the win to snap New York's two-game losing streak.

"I feel like these close ones are the ones that have been eluding us," Ellsbury said. "It was a great team win. ... Hopefully, we can take this momentum and put it to good use."

The Yankees (32-31) are one victory away from their first series win over an American League team since the beginning of May.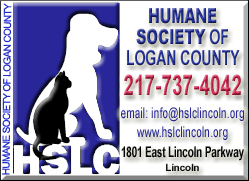 New York reliever Dellin Betances (4-0) earned the win despite giving up the tying run in the seventh inning on a RBI single by left fielder Dustin Ackley. Robertson got his 15th save of the season and his third in six days.

Jeter finished 2-for-3.

Ellsbury, who went 1-for-4, was battling a sore hip entering the game, but he showed no effects of the injury while making a nice catch at the wall to steal an extra-base hit from Seattle right fielder Michael Saunders in the fourth.

"I want to be in there, obviously," Ellsbury said. "I was happy I could be in on today's win."

Former Yankees second baseman Robinson Cano had two of Seattle's seven hits, including a first-inning double.

The Mariners (34-30) won seven of their previous eight games, and they had a three-game winning streak going into the game.

"It's OK, we just lost the game," manager Lloyd McClendon told reporters afterward. "We're going to be OK; I promise you."

Seattle starter Hisashi Iwakuma (4-3) took his third loss in a span of four starts. He allowed seven hits and three runs over 7 1/3 innings.

McClendon said he had no second thoughts about sending Iwakuma out for the eighth.

"He's my No. 2 pitcher, he threw 102 pitches, he said he felt great -- that's baseball," McClendon said.

Iwakuma settled down after a rough first inning to take a 2-2 tie into the eighth inning. He retired leadoff hitter Brett Gardner on a long fly ball to center field before Jeter hit a ground-rule double to center to chase Iwakuma from the game. Ellsbury singled off reliever Charlie Furbush to bring in the go-ahead run.

[to top of second column]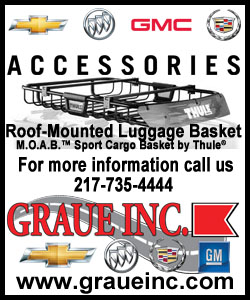 Yankees starter Vidal Nuno, who had his Monday start washed out by rain in Kansas City, seemed to benefit from the extra day of rest. He allowed just one run on four hits over 5 2/3 innings, marking his best outing in more than a month, although the rookie left-hander got a no-decision for his efforts.

Nuno gave up two hits and a run in the first inning but allowed very little the rest of the way. He retired the first two batters of the sixth inning before giving way to reliever Betances with a 2-1 lead.

The Mariners trailed 2-1 heading into the bottom of the seventh before catcher Mike Zunino got hit by a pitch and moved to second base on a one-out wild pitch. Ackley drove Zunino home with a bloop single just over the glove of second baseman Brian Roberts to tie the score 2-2.

Jeter and the Yankees jumped on the Mariners for two quick runs in the first inning. Jeter, making his final trip to Seattle during a season-long farewell tour, singled in his first at-bat and scored the first run of the game on an RBI double by designated hitter Carlos Beltran. Catcher Brian McCann followed with a run-scoring single, putting the Yankees on top 2-0.

Seattle got a run back in the bottom of the inning, with designated hitter Cole Gillespie driving in Cano with a two-out single to cut the deficit to 2-1.

NOTES: Mariners 1B Justin Smoak (quad) did not play. Manager Lloyd McClendon said before the game that Smoak was day-to-day. ... OF Gareth Morgan, a second-round draft pick last week, signed a contract with the Mariners and took batting practice before Tuesday's game against the Yankees. ... McClendon shuffled his lineup, putting 1B Willie Bloomquist in the leadoff spot for just the fourth time this season and DH Cole Gillespie in the cleanup position for the first time. Gillespie hit an RBI single on his first at-bat. ... Yankees RF Ichiro Suzuki, a former Mariner, got a nice ovation from the Seattle fans after making a leaping grab on the warning track in the bottom of the first inning.
[© 2014 Thomson Reuters. All rights reserved.]
Copyright 2014 Reuters. All rights reserved. This material may not be published, broadcast, rewritten or redistributed.