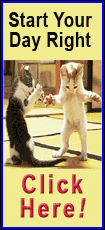 Vargas took a shutout into the eighth inning, and first baseman Eric Hosmer homered and drove in three runs as the Royals cooled off the Indians 9-5 Tuesday night.

Royals left fielder Alex Gordon and third baseman Mike Moustakas homered in a three-run eighth. Kansas City, which ranks last in the majors with 31 home runs, hit three homers in a game for the first time this season.

The Indians came to Kansas City on a 9-1 roll, and they routed the Rangers 17-7 Monday in Texas.

"I'm glad I didn't know they scored 17 runs last night," Vargas said.

Vargas (6-2) held the Indians scoreless until Cleveland scored three runs with two outs in the eighth. Second baseman Jason Kipnis' two-run double finished Vargas' evening. Vargas allowed three runs on six hits, struck out five and walked none, but he hit three batters.

"You just have to get ahead and execute and let the defense do what they do," Vargas said.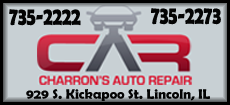 "Vargas was phenomenal," Moustakas said.

Left-hander Tim Collins replaced Vargas and threw one pitch, which first baseman Carlos Santana singled to center, driving in Kipnis. Right-hander Aaron Crow was summoned to get the final four outs for his first save and the fourth of his career.

Right fielder David Murphy hit an RBI double and shortstop Asdrubal Cabrera a sacrifice fly in Cleveland's two-run ninth.

The Indians, who rank last in the American League, committed their league-leading 60th error in the third, which opened the door for the Royals to score four runs, three unearned.

With one out, Moustakas walked on four pitches and shortstop Alcides Escobar singled to left, extending his hitting streak to nine games, matching the longest by a Royal this season.

Center fielder Jarrod Dyson hit a tailor-made double-play grounder to Kipnis, but Cabrera dropped his throw at second.

Initially, second base umpire Marvin Hudson called Escobar out at second, but manager Ned Yost challenged. After a 53-second delay, the call was reversed, and the Royals had the bases loaded with one out. Cabrera was charged with his 11th error, the most by an AL shortstop.

"If we don't win that challenge, we lost out on three runs," Yost said.

Cleveland right-hander Corey Kluber could not limit the bleeding after the call reversal.

"Obviously, nobody is perfect," Kluber said. "Errors are part of the game. But I think that's part of our job as pitchers when they do happen, pick up the defense and try to get us out of the inning with limiting the damage. Unfortunately, they get a broken-bat bloop single that scores a run and a couple of ground balls, things like that. I just wasn't quite able to get out of the inning."

[to top of second column]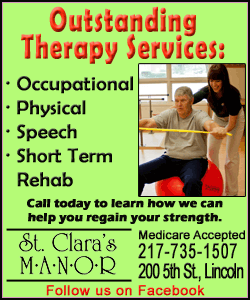 The error turned around the inning and the game.

"We get Dyson to hit a ball that we're trying to turn two," Indians manager Terry Francona said. "Cabby (Cabrera) had to hustle and didn't see it into the glove, and Klub couldn't pitch out of it that inning. When you give teams extra chances, extra opportunities, especially against the middle of the order, sometimes you pay a price for it."

Following the error, second baseman Omar Infante drove in the first run with a single to center, and designated hitter Billy Butler stroked a two-out, two-run single. Hosmer was credited with an RBI on a groundout.

In the fifth, Hosmer pounced on a 1-0 pitch from Kluber and drove it out to right-center with Infante aboard. Kluber pitched a complete-game four-hitter to beat the Royals in April, but he was removed after five innings and 78 pitches Tuesday, trailing 6-0.

"I wasn't at my best, but I wasn't terrible," Kluber said. "I think I did a decent enough job of making some good pitches when we needed to, but unfortunately there were some soft hits that kind of fell in. The home run was still a pretty good pitch, but he went out and got it."

NOTES: Indians 3B Lonnie Chisenhall's bat from Monday's game, when he went 5-for-5 with three home runs and nine RBIs, is going to Cooperstown, N.Y., to be displayed in the Hall of Fame. His nine RBIs matched the franchise's single-game record. Chris James drove in nine runs on May 4, 1991. ... The Royals signed Orlando, Fla., high school LHP Foster Griffin, a first-round pick, to a $1,925,000 signing bonus. Griffin eschewed an Ole Miss scholarship to sign. ... Indians RHP Zach McAllister, who is on the disabled list with a back injury, threw six innings Tuesday in a rehab start with Double-A
[© 2014 Thomson Reuters. All rights reserved.]
Copyright 2014 Reuters. All rights reserved. This material may not be published, broadcast, rewritten or redistributed.