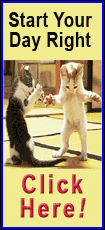 When he had to endure two interruptions Tuesday night in Baltimore, he was completely unfazed. Workman simply returned to the mound and completed the most dominant outing of his season.

The right-hander allowed just one hit over 6 2/3 innings, and first baseman Mike Napoli knocked in the game's only run with a single in the third as the Red Sox beat the Baltimore Orioles 1-0 Tuesday night.

Boston won for the first time in 19 games when scoring fewer than three runs. The Orioles, one night after beating the Red Sox 4-0, were shut out for the fifth time this season.

"We got back in the win column," Workman said. "Hopefully, we can string a bunch of them together now. Any game is a big game, and we're trying to win them all right now."

Workman (1-0) struck out four and walked one walk in the longest outing of his two-year major league career. He earned his first win since July 30, 2013. Orioles second baseman Ryan Flaherty managed the only hit against Workman, a two-out single in the sixth.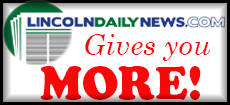 "I just think he has a great skill set, both physically and mentally, to handle a major league lineup three times through it and get 21 outs," Red Sox manager John Farrell said about Workman. "When you start to profile what a starting major league pitcher is, he fits that bill. He's durable, he gets outs with his fastball, and tonight was another reason why we like him in this role. His ability to maintain his focus and concentration is very good."

Koji Uehara picked up his 13th save for Boston (29-35) and managed to make a nifty forceout at second on a potential sacrifice bunt by Flaherty.

"I might be boasting a little bit, but I've won two Gold Gloves back in Japan," Uehara said.

Baltimore starter Chris Tillman (5-3) allowed one run on seven hits with three strikeouts and three walks over six innings. That was an encouraging performance for the right-hander after he gave up five runs on six hits in just one inning against the Texas Rangers in his previous outing.

Starters for the Orioles (32-31) have allowed two or fewer runs in eight of the last 11 games.

"You always expect to pitch well," Tillman said. "Personally I think any time you get the ball and get the chance to pitch, you're going out there and doing the best job you can. Tough conditions tonight for both teams, but you won't hear any excuses from us, and I'm sure you won't from them either."

Orioles right fielder Nick Markakis went 0-for-4, snapping a 14-game hitting streak.

Left fielder Brock Holt and catcher A.J. Pierzynski each had two hits for Boston.

[to top of second column]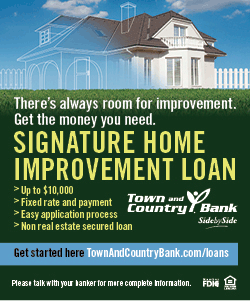 The first rain delay lasted just 15 minutes, which had little effect on the game. When Tillman returned to the mound after the second stoppage, which lasted 1 hour, 18 minutes, he allowed a two-out, RBI single to Napoli that gave the Red Sox a 1-0 lead in the third.

"The first one wasn't bad. The second one was a little tough," Orioles manager Buck Showalter said about the rain delays. "Tough call for weather people. But I was real pleased with Chris, and we got a good job done out of the bullpen by everybody who gave us a chance there. But unfortunately, (the Red Sox) pitched just a little bit better than we did."

Boston threatened again in fourth when catcher A.J. Pierzynski, center fielder Grady Sizemore and shortstop Jonathan Herrera hit consecutive singles to open the inning. However, Tillman struck out Holt and got third baseman Xander Bogarts to hit into a double play.

Meanwhile, Workman retired 13 consecutive batters before allowing a one-out walk to left fielder Nelson Cruz in the fifth.

NOTES: With a first-inning single, Boston LF Brock Holt extended his hitting streak to a career-high 10 games. ... Orioles 3B Manny Machado was suspended five games for throwing his bat Sunday against Oakland, which ignited a benches-clearing confrontation. Machado filed an appeal, and he went 0-for-4 Tuesday. ... Baltimore RHP Dylan Bundy, who underwent Tommy John surgery last year, will pitch for short-season Class A Aberdeen on Sunday. ... Red Sox SS Stephen Drew was out of the lineup for the second consecutive game because of a strained oblique. ... Boston LHP Felix Doubront (left elbow strain) made a rehab start Tuesday for Triple-A Pawtucket, throwing 75 pitches in 4 2/3 innings. He allowed two runs and six hits with three strikeouts and one walk. ... RHP Clay Buchholz (hyperextended right knee) is scheduled to throw five innings for Pawtucket on Friday.
[© 2014 Thomson Reuters. All rights reserved.]
Copyright 2014 Reuters. All rights reserved. This material may not be published, broadcast, rewritten or redistributed.