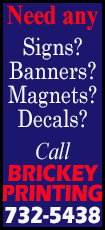 The right-hander pitched into the seventh inning and Brian Dozier hit a two-run homer in the first inning as the Minnesota Twins defeated the Toronto Blue Jays 4-0.

It was the second game in a row in which Dozier hit a first-inning home run.

"I felt like I've been throwing the ball well and just not getting the results," Correia said. "I just stuck to what I've been doing. I went out there and I didn't change a lot tonight and stuck to what I've been doing I got a better result out of it."

It was the third time in the past four games that the Blue Jays, who lead the American League East, have been shut out. The St. Louis Cardinals blanked Toronto 5-0 in successive games on Saturday and Sunday.

"You never see that coming," Blue Jays manager John Gibbons said. "Naturally as hot as we were, you figure you're going to cool off a little bit. We hit some balls on the money tonight right at somebody. Correia, I thought, was hitting his spots pretty good too. That's baseball, that's the way it goes sometimes. When you're not hitting, you've got to match them on the mound and we didn't do that."
The victory by the Twins (30-33) evened the three-game series, with the rubber match to be played Wednesday afternoon.

Correia (3-7) held the Blue Jays to six hits and one walk while striking out one and reduced his earned-run average to 5.60 in picking up his first win since May 20.

"It looked like he was kind of searching to find it, but once it got going, he got his confidence, started making pitches," Twins manager Ron Gardenhire said. "Great performance by him."

Toronto left-hander J.A. Happ (5-3) fell behind before he got an out, when Dozier, the Twins' second baseman, hit a two-run homer in the first.

"He was getting ahead but he just couldn't put anybody away," Gibbons said. "He had to work way too hard tonight. They worked him pretty good. You spot them two runs in the first, you figure you're going to score some runs, but it never helps you."

Happ allowed six hits, three walks and four runs (three earned) in 3 2/3 innings. Right-hander Chad Jenkins replaced him and pitched 3 1/3 innings, allowing one hit.

"They're a good hitting team," Happ said. "They're patient and they battled a lot there. They fouled off a lot of balls. I felt good. I felt the same as I have the last few starts. Results are the only thing that matter. I felt the same. I felt like I was locating pretty good for the most part."

Correia was replaced by left-hander Brian Duensing after Blue Jays catcher Dioner Navarro led off the seventh with his second single of the game.

Pinch-hitter Steve Tolleson struck out and pinch-hitter Kevin Pillar forced Navarro at second before shortstop Jose Reyes extended his hit streak to 11 games with a single to left. But left fielder Melky Cabrera lined out to third to end the threat.

[to top of second column]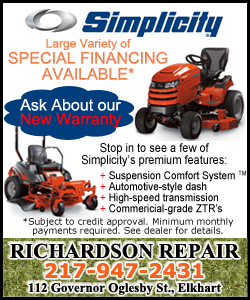 Right-hander Jared Burton took over in the eighth and set the Blue Jays (39-27) down in order and left-hander Glen Perkins pitched the ninth.

Dozier hit his first-inning homer to left on an 0-1 changeup to give the Twins a 2-0 lead. His 14th homer of the season scored center fielder Danny Santana, who led off the game with a walk. Santana and Dozier both homered to start Monday's game, which the Blue Jays won 5-4.

The Blue Jays loaded the bases in the second with one out but Reyes hit a bouncer that Correia snagged and got the force at home. Cabrera bounced out to first to end the inning.

"That was huge," Correia said. "That would probably have been two runs if I don't make that play. The way I throw, I'm kind of falling off to first. A lot of balls that go up the middle, that's really your only option at that point. Occasionally they go in. That was a nice spot to have it go in your glove."

The Twins scored twice more in the fourth. They loaded the bases on an infield single by designated hitter Kendrys Morales, a walk by right fielder Oswaldo Arcia and a single by third baseman Eduardo Nunez.

Happ struck out catcher Kurt Suzuki and shortstop Eduardo Escobar, but Santana trickled an RBI single to third baseman Juan Francisco, who threw wildly to first, allowing the second run to score.

NOTES: Twins OF Aaron Hicks (right shoulder) tried throwing during early batting practice on Tuesday, but his shoulder still bothered him. Manager Ron Gardenhire said that if it does not improve by Wednesday, Hicks would be sent home for further examination. He was available to pinch hit or run but not play in the outfield. ... The Blue Jays signed fifth-round draft pick Lane Thomas, 18, a center fielder from Bearden HS in Tennessee, the third player Toronto has signed of the 41 it selected last week. ... Twins OF Sam Fuld (concussion) was 1-for-3 with a home run in his third game on a rehabilitation assignment with Double-A New Britain on Tuesday.. ... RHP Marcus Stroman (3-0, 5.40 ERA) will start for Toronto against Minnesota RHP Phil Hughes (6-2, 3.46 ERA) in the series finale on Wednesday afternoon.
[© 2014 Thomson Reuters. All rights reserved.]
Copyright 2014 Reuters. All rights reserved. This material may not be published, broadcast, rewritten or redistributed.