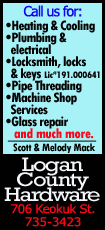 Red Sox 1, Orioles 0

Boston right-hander Brandon Workman allowed just one hit over 6 2/3 innings and Mike Napoli knocked in the game's only run with a single in the third as the Red Sox beat the Baltimore Orioles.

Workman struck out four with just one walk for the Red Sox (29-35) in the longest outing of his career. It was his first win since July 30, 2013.

Baltimore (32-31) starter Chris Tillman (5-3) allowed just one run on seven hits with three strikeouts and three walks over six innings.

- - -

Cardinals 1, Rays 0

Adam Wainwright became the first National League pitcher to win nine games this season, and the St. Louis Cardinals sent the Tampa Bay Rays to their third straight shutout loss.

Wainwright (9-3) was hardly dominating, allowing seven hits and two walks in seven innings, while Tampa Bay's Jake Odorizzi surrendered a run in 7 1/3 innings.

St. Louis (34-31) won by shutout for the third consecutive game. Tampa Bay (24-42) lost its 14th of 15, the Rays' worst 15-game stretch in seven seasons.


- - -

Mets 6, Brewers 2

Taylor Teagarden returned to the Major Leagues in impressive fashion when the New York Mets' catcher hit a sixth-inning grand slam to blow open a close game and lift the Mets to a win over the Milwaukee Brewers.

Teagarden was called up from the minor leagues and making his first appearance since last August.

The Mets (29-35) snapped a six-game losing streak, while the Brewers (38-27) fell to 3-3 on their current eight-game road trip.

- - -

Twins 4, Blue Jays 0

Brian Dozier hit a first-inning homer for the second game in a row and Kevin Correia pitched six shutout innings as the Minnesota Twins defeated the Toronto Blue Jays.

It was the third time in the past four games that the Blue Jays, who lead the American League East, have been shut out.

The victory by the Twins (30-33) evened the three-game series, with the rubber match to be played Wednesday afternoon.

- - -
[to top of second column]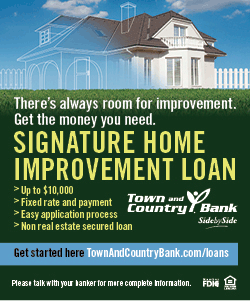 Cubs 7, Pirates 3

Anthony Rizzo stole the spotlight from Gregory Polanco with three extra-base hits, three runs scored and three RBIs to lead the Chicago Cubs to a victory over the Pittsburgh Pirates.

The Chicago first baseman hit his 13th home run of the season and two doubles.

Polanco, the Pirates (30-34) highly touted right fielder, went 1-for-5 with a strikeout in his Major League debut.

- - -
Royals 9, Indians 5

Left-hander Jason Vargas pitched strong into the eighth inning, while first baseman Eric Hosmer homered and drove in three runs as the Kansas City Royals cooled off the Cleveland Indians.

Vargas (6-2) held the Indians (33-32) scoreless until two out in the eighth, when they scored three runs with two outs. Second baseman Jason Kipnis' two-run double finished Vargas' evening.

Kansas City improved to 32-32.

- - -

Phillies 5, Padres 2

A.J. Burnett pitched 7 1/3 strong innings and Marlon Byrd drove in four runs as the Philadelphia Phillies beat the San Diego Padres.

Byrd, the right fielder, hit a three-run homer in the fourth inning to snap a 1-1 tie. He also drove in a run with a sacrifice fly in the sixth, as the Phillies (26-36) won for just the second time in 10 games.

- - -

Diamondbacks 4, Astros 1

Arizona first baseman Paul Goldschmidt had two hits, including his 13th home run, and right-hander Bronson Arroyo gave up one run in seven innings as the Diamondbacks beat the Houston Astros.

Third baseman Mark Prado tripled and scored on Aaron Hill's sacrifice fly as Arizona scored twice in the seventh inning off right-hander Josh Fields (1-3 plus) to break a tie at 1.

(Editing by Jahmal Corner)
[© 2014 Thomson Reuters. All rights reserved.]
Copyright 2014 Reuters. All rights reserved. This material may not be published, broadcast, rewritten or redistributed.