CVS/Caremark to stop selling tobacco products
American Lung Association stops by Lincoln store to say "Thank-you"

Send a link to a friend Share
[June 11, 2014] LINCOLN - Across the country approximately 7,600 CVS Pharmacy/Caremark Stores have made a pledge to stop selling tobacco products by October 1st of this year. CVS is the first major chain to make this pledge in a partnership with the American Lung Association (ALA) to promote a healthier lifestyle with hopes of avoiding lung diseases.
Tuesday morning, Lori Younker and Marlise Wachter of the Springfield ALA paid a visit to the Lincoln store to thank manager Eric Anderson for the local store's commitment to this new initiative.

In addition to the ban on tobacco products, the store is also participating in the nationwide fundraiser for the ALA, 'Lung Force.'

According to Younkers, the ALA is going to be focusing more of their attention on lung cancer research and will also be promoting awareness of lung cancer as number one cancer killer of women.

According to information provided by Younker, "a survey of more than 1,000 American adult women that measures women's knowledge and perceptions about lung cancer, women's awareness of lung cancer's impact is terribly low. Lung cancer is the #1 cancer killer of women, yet only one percent of women cite it as a cancer that is top-of-mind. Hundreds of thousands of women are affected by lung cancer every year, and two-thirds of lung cancer cases are in those who have never smoked or have successfully quit smoking.


"Through Lung Force, CVS Caremark and the American Lung Association seek to unite women against lung cancer and for lung health, and encourage them to raise their voices for change. Through nationwide efforts, Lung Force will make lung cancer a cause that people care about and act on, educate and empower patients and health care providers, and raise critical funds for lung cancer research."

Anderson spoke with Younker and Wachter saying the local store is already getting a good response from the ALA fundraiser. He said when customers check out they are given an opportunity to make a donation to the American Lung Association. When they do, they are given a card to write their name on and the card is then displayed in a prominent place in the store.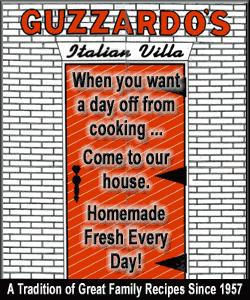 On Tuesday with Younker and Wachter looking on, Anderson and store clerk Ashley Sutton taped the first batch of cards to the glass wall in the entryway of the store.

Asked about what the store would be losing financially from the ban of tobacco, Anderson said in reality it would be quite a bit. He estimates that 20 percent of the daily receipts for the Lincoln store are tobacco products. Across the entire chain, Younkers verified it is estimated the stores will lose about $7 billion a year.

Anderson noted, "That is why this is a controversial subject for drug stores. We are going to lose revenue with no real plan for making it up. But," he said, "We believe there will be people in the community who are more likely to do business in a drug store that does not sell tobacco."

At the end of their visit, Younker and Wachter presented Anderson with a certificate of appreciation.
[By NILA SMITH]