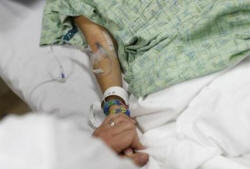 U.S. healthcare data points to much weaker first-quarter GDP
Send a link to a friend Share
[June 12, 2014] By Lucia Mutikani
WASHINGTON (Reuters) - The U.S. economy likely contracted at a much sharper pace in the first quarter than previously estimated with data on Wednesday showing weaker healthcare spending.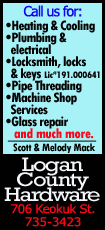 The Commerce Department's quarterly services survey, or QSS, showed healthcare outlays were not as strong as the government had assumed when it published its second gross domestic product estimate for the first quarter last month.

The government reported that the economy contracted at a 1.0 percent annual rate in the January-March period. But with healthcare spending data now in hand, economists say growth probably declined at a rate of at least 1.7 percent.

A widening of the nation's trade deficit in March had already led economists to anticipate a downward revision to GDP when the government publishes its third estimate later this month.

Ryan Sweet, a senior economist at Moody's Analytics in West Chester, Pennsylvania said the latest numbers on services spending "made the first quarter look even worse."

"Healthcare spending did not add nearly as much to growth as we initially thought in the first quarter," he said.
It is not unusual for the government to make big revisions to GDP numbers as it does not have complete data when it makes its first and second estimates, and the QSS has led to big revisions at times over the last several years.

Even if the economy turns out to have been much weaker than previously thought, there is little cause for concern as many of the factors that held it down in the first quarter were temporary and data ranging from employment to factory and services sector activity indicate it has since rebounded.

The government previously estimated that healthcare spending contributed one percentage point to growth, but economists said the QSS suggested healthcare spending added only about 0.7 percentage point.

Since the fourth quarter, demand for healthcare services has helped to push up consumer spending, which accounts for more than two-thirds of U.S. economic activity.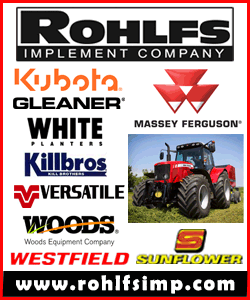 Part of the rise in spending reflects the implementation of President Barack Obama's signature healthcare law.
Daniel Silver, an economist at JPMorgan in New York, said there was some uncertainty about how the government would incorporate the QSS data into its healthcare consumption estimate in the GDP data.

"But it looks like there could be a significant downward revision to healthcare consumption, which would make the healthcare data more in line with most of the other components of GDP which looked weak in the first quarter," said Silver.

Should first-quarter GDP be revised sharply lower, economists could trim their growth estimates for 2014, which had been dubbed as a break-out year.

"Because we had such a horrible start to the year, you're going to see GDP estimates for all of 2014 ratcheted down a little bit," said Sweet. "But the good news is the data has improved and the second quarter is going to look better."

(Reporting by Lucia Mutikani; Editing by Andrea Ricci)
[© 2014 Thomson Reuters. All rights reserved.]
Copyright 2014 Reuters. All rights reserved. This material may not be published, broadcast, rewritten or redistributed.