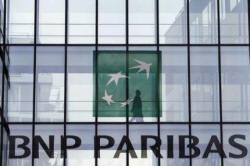 Top BNP executive to go amid sanctions-busting investigation
Send a link to a friend Share
[June 12, 2014] By Andrew Callus and Maya Nikolaeva
PARIS (Reuters) - The chief operating officer of BNP Paribas is to step down at the end of June and retire completely on Sept. 30, France's biggest bank announced on Thursday as it wrestles with U.S. authorities over a potential $10 billion fine.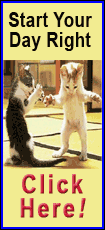 New York's banking regulator had requested the departure of the long-serving Georges Chodron de Courcel as part of a settlement for alleged violations of sanctions against Iran, Sudan and other countries, a person familiar with the matter told Reuters on June 5.

BNP Paribas did not mention the investigation in its announcement. It said the 64-year-old's departure, in less than three weeks' time, was at his own request and would allow him to comply with new French bank regulations on the number of directorships he can hold.

Chodron de Courcel is one of the bank's three most senior managers under Chief Executive Jean-Laurent Bonnafe and has direct responsibility for the investment banking activities that are at the centre of the investigation.

A spokeswoman for the bank said he had planned to retire this year anyway and would not comment further on the U.S. proceedings. A source familiar with matter said last week the bank was not considering executive departures in connection with the negotiations.

The bank said Chodron de Courcel had "devoted his entire 42-year career to BNP and then BNP Paribas, and has made a decisive contribution to the Groupís development, and especially to the project which eventually led to the creation of the new BNP Paribas entity".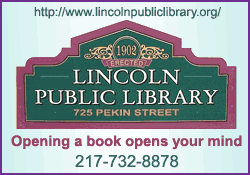 On Wednesday, a person familiar with the matter said Vivien Levy-Garboua, a senior adviser and formerly the head of compliance for the French bank, was also among people targeted by the superintendent of New York's Department of Financial Services, Benjamin Lawsky.

U.S. authorities - five of them in all including the New York financial regulator - are investigating whether BNP evaded U.S. sanctions between 2002 and 2009 and whether it stripped out identifying information from wire transfers so they could pass through the U.S. financial system without raising red flags.

BNP Paribas may have to pay a fine of about $10 billion and face other penalties such as being suspended from clearing clients' dollar transactions, sources close to the situation have said.

The potential impact has raised concern in French government and banking circles. President Francois Hollande raised the issues with Barack Obama last week.

On Wednesday, Bank of France Governor Christian Noyer said a dollar clearing suspension could be disruptive to the international financial system.

BNP has said publicly only that it is in discussions with U.S. authorities about "certain U.S. dollar payments involving countries, persons and entities that could have been subject to economic sanctions".
It has set aside $1.1 billion for the fine but told shareholders it could be far higher than that. Last month it also said it had improved control processes to ensure such mistakes did not occur again.

The bank's market value has dropped by 15 percent, erasing around 11 billion euros ($15 billion), in the four months since it first announced the provision for the fine on Feb. 13. Its shares were up 0.5 percent at 51.60 euros on Thursday.

Since then the scale of the likely fine has risen sharply, and a figure as high as $16 billion was suggested at one point, according to people familiar with the matter.

FINE INFLATION

In the past two years the U.S. Justice Department has said it has broken records on penalties for corporate misconduct at least seven times, including three times this year alone. The most recent was Credit Suisse in May, which paid $2.6 billion over charges that it helped Americans evade U.S. taxes, the largest penalty ever levied in a criminal tax case.
Total corporate criminal penalties in the United States overall increased about 647 percent between 2001 and 2012 to about $4.3 billion, according to figures compiled by University of Virginia law school professor Brandon Garrett.

There are multiple explanations for the rising fines. For one, cases related to the 2007-2009 financial crisis have produced big settlements connected to trillions of dollars in subprime mortgage products. U.S. authorities have also turned their attention to other crimes involving big dollar amounts, including money laundering, sanctions violations and the rigging of benchmark interest rates.

(Reporting by Andrew Callus, Blaise Robinson, Alexandre Boksenbaum-Granier and Natalie Huet; Editing by Ingrid Melander, Philippa Fletcher and Will Waterman)
[© 2014 Thomson Reuters. All rights reserved.]
Copyright 2014 Reuters. All rights reserved. This material may not be published, broadcast, rewritten or redistributed.