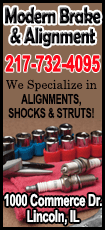 Vishal Sikka, a former member of executive board at German software company SAP AG, has the technical savvy to herald what analysts expect will be a strategy overhaul at Infosys, which, like its competitors Tata Consultancy Services Ltd and Wipro Ltd, has relied on labour-intensive, low-margin contracts from Western clients.

But it could be at least a year before Sikka is able to turn around a company that was once a posterchild of India's $100-plus billion IT services industry. Some investors say Infosys failed to move up the value-chain because of its risk-averse management culture.

"Infosys needs some change and with his track-record in emerging technology areas, high value services, Sikka will be able to bring that change," said Juergen Maiar, a Vienna-based fund manager for Raiffeisen Euroasien Aktien, which owns $300 million worth of Indian shares including Infosys.

"It will take some time to turnaround the company but now I can say that they are on the right track," he said.

Infosys on Thursday said Sikka will take over on August 1 from current CEO S.D. Shibulal, who along with Executive Chairman N.R. Narayana Murthy, Executive Vice Chairman S. Gopalakrishnan and four others founded Infosys in 1981 by pooling together $250.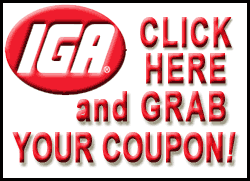 Sikka, 47, is considered to be an innovator in the global software industry. A computer scientist by training, he was key in developing and marketing SAP's flagship product, HANA, which helps firms analyze large amounts of data quickly.

He is seen bringing into Infosys his expertise in newer technology areas, like cloud computing which allows clients to ditch bulky and costly servers for network-based software and storage in remote data centers.

Sikka's biggest challenge, however, will be to fill the leadership vacuum created by the exodus of senior executives, many of whom were responsible for key business sectors and winning clients, analysts said.

"The top layer of executives are all but gone. With a new CEO coming in and from outside, there is a chance he'll hire external candidates," said Ankita Somani, research analyst at brokerage MSFL Research.

The annualized rate of attrition at Infosys - the number of staff leaving or retiring - was a record 18.7 percent at end-March, 2.4 percentage points higher than a year earlier. That's close to a fifth of its workforce of more than 160,000. The departures included some top executives.

The exodus began shortly after Infosys brought Murthy from retirement as its executive chairman to help the company better compete.

Murthy's tenure, during which he also brought in his son Rohan as an executive assistant, was marred by restructuring that triggered uncertainty, factors that dented Infosys market share, dimmed its status as the employer of choice for young IT workers and intensified investor pressure for a change of guard.

Both Murthy and executive vice chairman Gopalakrishnan will step down on Saturday, Infosys said in a stock market filing.

Some investors welcomed the change.

"The good thing is that at least the uncertainty is all over and as an investor I can take a call on Infosys on a reasonably long term, not going from news to news," said R.K. Gupta, a fund manager with Taurus Asset Management, which owns Infosys shares.
Infosys shares, the most widely held Indian stock, rose as much as 3.2 percent in early trade, but ended down 0.6 percent with some dealers saying the new management would take time to turnaround the company.

CHALLENGES

To turnaround Infosys, Sikka should bolster his management team and revive sales, analysts said, adding that he could also use some of the company's $5 billion worth of cash and cash equivalents balance towards acquisitions to boost growth.
Sikka, the first CEO in the company's history who is not a founder, signaled that Infosys was unlikely to see any radical change in the near-term. "There is no change of strategy at this time," he told reporters at Infosys' headquarters.

Sikka joined SAP in 2002 and became a member of the executive board on February 7, 2010, leading products and innovation globally. He also led research initiatives at the company. His successor in the SAP board, Bernd Leukert, called him an "ingenious visionary".

Sikka quit SAP in May amid rumors that he was passed over for the top job at the software company and was gearing up to take charge at Infosys. Before Sikka joined the executive board at SAP, he was the company's first chief technology officer.
Some analysts said Murthy's departure, along with that of the two other founders, would allow Sikka to make significant changes to revive the confidence of both clients and staff.

"Sikka is a very good thing for Infosys because he has a great reputation in the United States. That will help them get new business," said a manager with a mutual fund who declined to be named as he was not authorized to speak to the media.

In its filing, Infosys said that Murthy, one of the pioneers of India's showpiece outsourcing services sector, will be designated as chairman emeritus from October 11.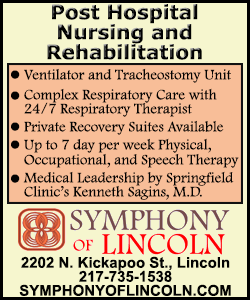 The board also approved the dissolution of the chairman's office and Rohan Murthy would leave on Saturday, when the company would hold its annual shareholders meeting. President U.B. Pravin Rao, widely seen as one of the internal candidates for the CEO role, was also promoted to chief operating officer.

(Additional reporting by Aby Jose Koilparambil in BANGALORE, Ilona Wissenbach and Harro Ten Wolde in FRANKFURT and Abhishek Vishnoi in MUMBAI; Editing by Miral Fahmy)
[© 2014 Thomson Reuters. All rights reserved.]
Copyright 2014 Reuters. All rights reserved. This material may not be published, broadcast, rewritten or redistributed.