State Women's Amateur Golf results for Wednesday and pairings for Thursday
Hasprey falls short for final rounds
Send a link to a friend Share
[June 12, 2014] CRESTWICKE COUNTRY CLUB, BLOOMINGTON June 11, 2014 - Alexandra "Lexi" Harkins of Crystal Lake and medalist with a 74 yesterday took 18 holes to defeat her opponent, Hannah Luckett of Hillsboro, in her second match of the day. Harkins knocked out Tiffany Wolf of Mattoon in her first round of the day. Lexi just graduated from high school and will be attending college at the University of North Carolina. On Thursday, Harkins will compete with Abigail Luchtenburg of Geneva. Abigail plays out of Cantigny and is a student at Illinois State University.
Also in the Championship Flight, Madelynn Swank of Clarendon Hills defeated Connie Ellett of Hampshire in her first round of the day and Francesca Saban of Orland Park in her second match of the day. Madelynn Swank graduated from Hinsdale Central HS this year and will be concentrating on business and golf at Bowling Green this fall. Swank will compete against Nicole Rae of St. Charles and the University of Iowa. Rae won her match today against 12-year old Lauren Beaudreau who plays out of Cog Hill.

Rounding out the Championship matches will be Moe Sheehan of Grayslake who won 2 up over Renee Solberg and Hui Chong Dofflemyer of Belvidere who won her match against Taylor Thompson of Galesburg 1 up on the 19th hole. Also, Dana Gattone who plays out of Medinah and will be attending the University of Illinois defeated Alyssa Gaudio 2 and 1. Gattone will face Taylor Arenson of Naperville who defeated Taylor Ellett 1 Up on the 18th hole.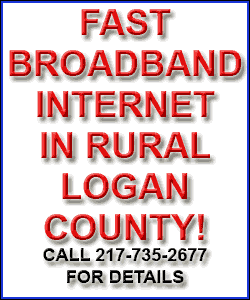 Each year the IWGA donates $1500 to a charitable organization in the tournament's host city. This morning a representative from the Community Cancer Center was present to receive this special donation.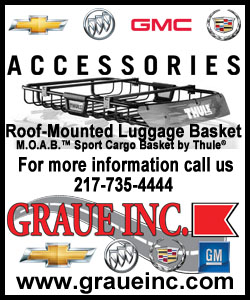 The tournament, which features many of the state's top young golfers, runs through Friday. Matches begin at 8 a.m. Thursday and Friday. Spectators are welcome to follow the matches.

Additional information may be found on the IWGA website, www.iwga.org.
[Text received; ILLINOIS WOMENS GOLF ASSOCIATION]
ABOUT IWGA: Founded in 1933, the IWGA is an all-volunteer organization devoted to advancing golf opportunities for the women and girls of Illinois by conducting state championship tournaments and through fundraising to support charitable contributions to individuals and organizations that embody the spirit of amateur golf. In addition to running three state championship tournaments each year, the all-volunteer IWGA, through its charitable giving, actively supports women and girl golfers of all ages and skill levels through our Victory Endowment Fund. Additional contributions include grants to women's golf teams in Illinois' public colleges, stipends to USGA Junior qualifiers and State Team members. The IWGA also honors a junior golfer of outstanding character, scholarship, and sportsmanship with the prestigious Julia Dodds Junior Award. Funding for these and other charitable contributions comes primarily from clubs and associations sponsoring an annual Victory Tournament.