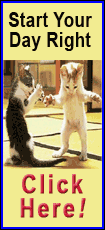 After a rainout Tuesday shortened a four-game series between the division rivals, the White Sox picked up Wednesday at U.S. Cellular Field right where they left off following a win in the series-opener.

After giving Tigers right-hander Justin Verlander another rough outing to digest with an 8-2 victory, the White Sox are 2 1/2 games back of Detroit with a chance to cut it by one more game with a series sweep Thursday.

"We've had a good feeling from the (get-go)," said Chicago left-hander John Danks (5-5), who picked up his second straight win with another quality start. "We're not looking at the scoreboard just yet or the standings. We're just trying to win every game we can. Nothing's changed. We've been a pretty confident bunch from the start of it and fully expect to be in the thick of it when the time comes."

The win evened the season series at 4 between the White Sox (33-33) and Tigers (33-28), who came into the game with a 49-22 record against Chicago since Aug. 14, 2010 -- including a 23-13 mark at U.S. Cellular Field in that span.

Verlander lasted only 5 2/3 innings and gave up seven runs (all earned) on eight hits, four walks and hit a batter. He also served up a 412-foot solo home run in the second inning to Chicago rookie first baseman Jose Abreu, which gave the White Sox a quick 1-0 lead.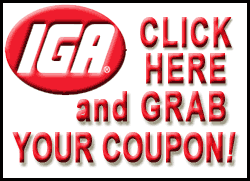 "I mean, really, I felt good," said Verlander, who allowed six of seven runs Chicago scored in the sixth inning. "It was just the walks. I need to limit the walks. That one huge inning, you know, I walked a few guys and gave up a couple weak hits and turned it into a big inning myself, when it shouldn't have been."

Danks threw his fourth consecutive quality start, allowing two runs on six hits through seven innings and striking out four. Since giving up eight runs (seven earned) May 18 at the Houston Astros, Danks is 2-1 with a 1.53 ERA in his past four outings.

"I think Johnny has really picked it up," White Sox manager Robin Ventura said. "He went through a period where he wasn't commanding his fastball and change-up. He made some adjustments and he's really been different since then, not only with control but it seems like his velocity has some zip to it and his change-up looks better."

This time, Danks got plenty of run support, led by two-RBI games from second baseman Gordon Beckham (1-for-4) and third baseman Conor Gillaspie (1-for-5). Chicago also got multi-hit efforts from Abreu (3-for-4, two runs), designated hitter Adam Dunn (2-for-4) and shortstop Alexei Ramirez (2-for-4).

The loss dropped the Tigers to 6-22 since May 19, while the White Sox are 12-9 since that point. Detroit has also lost three straight games and eight of its past 10.

[to top of second column]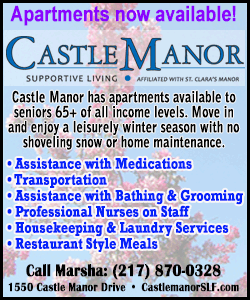 The bigger concern, however, is getting Verlander straightened out.

He now has a 4.61 ERA and allowed five or more earned runs in five of his past six starts. In those outings, he allowed 31 earned runs in 32 innings for an 8.72 ERA.

The trouble this time started in the sixth, when he allowed three straight singles to the middle of the White Sox's lineup to load the bases with no outs. His fastball velocity was still between 95-97 mph, as it was all game, but his pitch count started climbing.

It looked like Verlander might limit the damage after trading a run for a double play grounder by left fielder Dayan Viciedo to put Chicago up 2-1, but that was just the start of the rally. Verlander allowed two more singles and walked two more, making it 5-1 before he was pulled. Left-hander Ian Krol then gave up a two-run double to Gillaspie for the final runs tacked onto Verlander's stat line, which included 122 pitches.

"There's nothing in particular that concerns me with Justin that I could tell you," Tigers manager Brad Ausmus said. "We've got to find a way to fix him. He's our horse."

NOTES: Tigers 1B Miguel Cabrera started as the designated hitter for the second straight game while allowing tightness in his left hamstring to clear. ... Detroit manager Brad Ausmus said LHP Drew Smyly, whose start Wednesday was skipped because of a rainout on Tuesday, will make his next start Friday against the Minnesota Twins. Moving back a day in the rotation is RHP Anibal Sanchez, who will now pitch Saturday against Minnesota. ... The White Sox announced they've reached contract agreements with 28 of their 40 picks in the 2014 draft, including nine of their top 10. The lone unsigned player from the top 10 rounds is LHP Carlos Rodon, a junior at North Carolina State who was picked by Chicago third overall. ... The White Sox acquired RHP Shawn Hill from the Toronto Blue Jays for cash considerations. He will be assigned to Triple-A Charlotte. ... The White Sox also signed Olympic speed-skater Eddy Alvarez, who competed in Sochi, to a contract.
[© 2014 Thomson Reuters. All rights reserved.]
Copyright 2014 Reuters. All rights reserved. This material may not be published, broadcast, rewritten or redistributed.