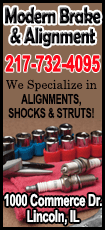 The Tampa Bay Rays avoided dubious major league history by ending their consecutive shutout streak at three games on Wednesday night at Tropicana Field, downing the St. Louis Cardinals 6-3.

All it required was Matt Joyce ending an 0-for-21 team and 0-for-11 personal drought with runners in scoring position, the Cardinals losing a 30-inning scoreless run, one of the most acrobatic catches in Rays history and a seven-out save from a closer who had recently been removed from the role.

It was an odd collection of variables, just like the ones that had all but sunk the Rays' season in the previous 15 games.

Tampa Bay, which has lost 14 of 16, improved to 25-42 and halted a four-game losing streak. St. Louis (34-32) had a three-game win streak snapped in the finale of the two-game series.

"This is more typical of what you would expect (from the Rays)," Tampa Bay manager Joe Maddon said. "I would like to think you would feel some contagion going forward."

Center fielder Desmond Jennings knocked in the eventual game-winner in a decisive fourth inning and third baseman Evan Longoria and first baseman James Loney added RBIs in a two-run seventh.


But the game was distilled down to two key moments: Joyce's two-run single to give the Rays their first runs in 31 innings, and rookie right fielder Kevin Kiermaier's circus catch to preserve their first lead in 36 innings in the top of the next inning.

"That pretty much permitted us to win that game," Maddon said of the catch.

Tampa Bay scored four runs with four hits in the fourth to avoid being shut out an MLB-record four straight games.

Loney and second baseman Ben Zobrist began the rally with one-out flare singles. Cardinals right-hander Michael Wacha appeared close to an escape when designated hitter David DeJesus flied out. But Joyce, batting just .250 with runners in scoring position, ripped a single to center, scoring Loney and then Zobrist as center fielder Peter Bourjos muffed the ball.

"That's just a great feeling to kick-start the party," Joyce said. "I can be frustrating at times, but you can't really force anything to happen. The game isn't designed that way."

Shortstop Yunel Escobar and catcher Ryan Hanigan walked before Jennings banged a two-run single to center, giving the Rays their first lead in 36 innings.

Wacha (4-5) took the loss after allowing a season-high four runs and four hits with four walks in five innings.

"I just wasn't very good at all, just way too many walks and giving up hits in critical spots," he said.

Rays reliever Juan Carlos Oviedo (2-2) was credited with the win after walking one and striking out two in the sixth.

Grant Balfour, recently deposed as Tampa Bay's closer when his ERA ballooned to 6.29, worked 2 1/3 scoreless innings for his 10th save.

Kiermaier saved the lead in the top of the fifth, leaping to snag Bourjos' bases-loaded gapper for the third out.

[to top of second column]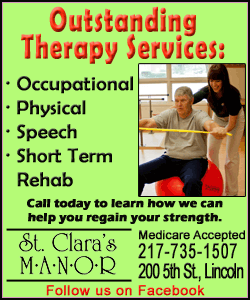 "When you hit the ball on the screws to the right-center field gap and the guy makes a Superman play, there's only so much you can do about that," Cardinals manager Mike Matheny said.

With Bourjos down two strikes, Kiermaier had adjusted a few feet toward the line, he said, because Bourjos had been late on pitches from reliever Brad Boxberger. Kiermaier momentarily lost the ball in the lights before recovering to snare it in full extension, then tumbled awkwardly to the artificial turf.

Maddon said the catch had an "uplifting effect" on the besieged Rays.

"Those lights are tricky," Kiermaier said. "I lost it for a split second and I knew I was going to have to lay out for it. I saw it just in time to know where it was going."

For the first time in weeks, it's going in the right direction for the Rays.

Catcher Yadier Molina's two-out, two-run single gave St. Louis a 2-0 edge in the third inning. Rays starter Erik Bedard retired two straight batters after allowing a leadoff single to third baseman Matt Carpenter, but first baseman Allen Craig pulled a double into the right-field corner to prolong the inning. Molina then sprayed a single to right, scoring Carpenter, and Craig deftly avoided the tag of Hanigan on Kiermaier's throw to the plate.

St. Louis improved the lead to 3-0 in the fourth on Carpenter's RBI single to right.

Bedard left after the fourth inning, having given up three runs, eight hits and a walk with four strikeouts.

NOTES: RHP Adam Wainwright (9-3, 2.15 ERA) had a cortisone shot on Wednesday in his elbow, but an MRI conducted in St. Louis revealed no damage to the ulnar collateral ligament replaced in a 2011 Tommy John surgery. ... Rays RHP Jeremy Hellickson (elbow surgery) is scheduled to make a rehab start for Triple-A Durham on Thursday in Indianapolis. ... The Rays reached a dreaded plateau in losing for the 14th time in their last 15 games on Tuesday night. No MLB team has come from as much as 18 games below .500 to qualify for the postseason.
[© 2014 Thomson Reuters. All rights reserved.]
Copyright 2014 Reuters. All rights reserved. This material may not be published, broadcast, rewritten or redistributed.