In his major league debut, Matzek took a shutout into the eighth inning, leading the Rockies to an 8-2 win over the Atlanta Braves on Wednesday.

Taking the place of injured rookie Eddie Butler, who made his major league debut Friday, Matzek brushed aside the Braves. He gave up two runs and five hits in seven-plus innings with no walks and seven strikeouts.

"He went out there like he expected to do really well," Rockies manager Walt Weiss said. "It always helps. It's more than half the battle when you have that type of mindset."

Matzek (1-0) allowed just two singles through seven innings. He gave up three consecutive singles and a run to open the eighth, then received a standing ovation from the announced crowd of 29,112 when Franklin Morales relieved him. One of the two runners Morales inherited from Matzek scored on an infield hit off Morales' glove.

"The first inning I was really, really nervous," said Matzek, who credited catcher Mike McKenry for "calming me down, telling me it was the same thing as Triple-A, just go out there and play your game."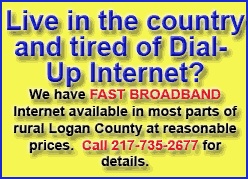 Matzek threw 94-96 mph with his fastball and 84-85 mph with his slider, relying on those two pitches and mixing in an occasional changeup.

"We didn't do a good job of hitting strikes," Braves shortstop Andrelton Simmons. "He didn't do much. He threw a fastball and a slider the whole game pretty much, and we didn't hit. You've got to give him some credit, but we've got to take some blame, too. You've got to be better."

Matzek is the first Rockies starter to pitch seven innings since Jorge De La Rosa did it June 3 in a loss to the Arizona Diamondbacks, and he's the first to do it in a win since De La Rosa on May 16 against the San Diego Padres.

Matzek is the third homegrown Rockies starter to win his major league debut at Coors Field, joining Bryan Rekar in 1995 and Juan Nicasio in 2011.

The victory was just the second in 13 games for the Rockies, who have lost 21 of their past 29. The Rockies are 2-7 on a 10-game homestand that ends Thursday.

The Rockies gave Matzek a $3.9 million signing bonus, which was then a franchise record, after taking him 11th overall in the 2009 draft.

Control problems plagued Matzek, 23, at the outset of his professional career. And while he showed significant improvement as he rose through the minors, Matzek was still inconsistent this season for Triple-A Colorado Springs, where he made 12 starts and went 5-4 with a 4.05 ERA, 31 walks and 61 strikeouts in 66 2/3 innings.

However, Matzek showed impeccable command against the Braves, throwing 60 of 81 pitches for strikes and going to three balls on just two batters. Matzek also recorded his first hit, an infield single in the seventh inning. He scored his first career run, sliding home on shortstop Troy Tulowitzki's single that made it 8-0.

Braves starter Julio Teheran (6-4), who took the mound with a major-league leading 1.89 ERA, gave up seven runs and 10 hits, both season highs, in 6 1/3 innings. He had won a career-best four consecutive games, with a 1.23 ERA in that span, but he gave up three runs in the first inning Wednesday.

[to top of second column]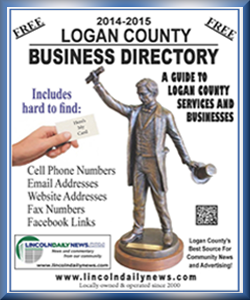 First baseman Justin Morneau reached for a changeup and singled with two outs in the first, and center fielder Drew Stubbs followed with a double on what Teheran said was a misplaced slider. Left fielder Corey Dickerson then tripled home two runs.

"It wasn't my day from the first inning," Teheran said. "I was trying to compete the whole game. I know it was a tough day for me. I'm just glad that I was able to compete and get through six innings."

Dickerson drove in three runs with a triple and double, and Stubbs had two doubles and two RBIs. Tulowitzki and Morneau each had three hits, and second baseman Josh Rutledge had two hits and scored three runs.

Matzek retired the first 13 batters he faced before Braves left fielder Justin Upton lined a single off the glove of a leaping Morneau and into right field with one out in the fifth.

Third baseman Chris Johnson followed with a single, but Matzek then struck out second baseman Tommy La Stella and retired Simmons on a foul pop.

Stubbs' sacrifice fly made it 4-0 in the third after consecutive one-out singles by Tulowitzki and Morneau against Teheran. That was more than enough breathing room for Matzek.

"He was locked in," Weiss said. "He has the ability to drive that ball in on righties and throw the slider to the back foot off that. It's a live arm."

NOTES: Braves C Evan Gattis extended his career-high hitting streak to 12 games with a ninth-inning single. ... Rockies RHP Chad Bettis was optioned to Triple-A Colorado Springs to clear space on the roster for Matzek. Bettis was recalled Monday for his third stint this season with the Rockies, pitched Tuesday and gave up four hits and three runs in one inning. ... Braves manager Fredi Gonzalez was officially announced as a coach for the National League at the All-Star Game in Minnesota on July 15. ... Braves LF Justin Upton was in the lineup after leaving Tuesday's game in the first inning with a left hamstring strain. ... Gonzalez said C Gattis and LF Justin Upton would not be in the lineup for Thursday afternoon's game.
[© 2014 Thomson Reuters. All rights reserved.]
Copyright 2014 Reuters. All rights reserved. This material may not be published, broadcast, rewritten or redistributed.