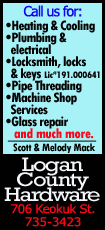 Carter belted two home runs in support of Keuchel, who strengthened his bid for an All-Star Game berth by pitching the Astros to a 5-1 win over the Arizona Diamondbacks on Wednesday night at Minute Maid Park.

Carter enjoyed his fifth career multi-homer game and his second this season -- the first came in Kansas City on May 28. With his flyout to right field in the eighth inning, his average dipped back below .200, but his power makes him a lineup staple despite his prolific out-making.

"People question sometime, 'Why do we keep running him out there?" Astros manager Bo Porter said. "Tonight is a prime example of why you keep putting him in the lineup because he can have nights like tonight."

His opposite-field shot to right field leading off the seventh inning preceded Alex Presley's single and Marwin Gonzalez's walk that ended the night of Arizona right-hander Brandon McCarthy (1-9). Gonzalez scored when Astros right fielder George Springer delivered a sacrifice fly to center with the bases loaded and one out.

Carter matched Springer for the club lead with his second homer, his 12th this season. His strikeout rate of 30.7 percent is a concern, but Carter has been laboring diligently to make more contact at the plate.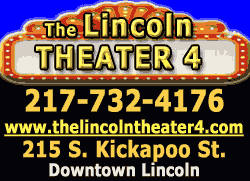 "I've been working on (shortening his swing) since that series in Kansas City when I didn't play those few games," Carter said. "I hit the two homers the last game I played when I was there and ever since then I've just been going with it."

Keuchel (8-3) worked at least eight innings for the fourth time in his last six starts. He allowed one run on four hits and one walk with five strikeouts and induced 14 groundouts over eight innings. Over his last four frames, Keuchel surrendered two singles and did not allow a runner to advance into scoring position. He lowered his ERA to 2.38.

"It means a lot, but it's not something I think about," Keuchel said of All-Star consideration. "I just think about going out and helping the team.

"The defense was tremendous tonight. Marwin with a couple good plays there. Matty D (third baseman Matt Dominguez), (shortstop Jonathan) Villar and all those guys. Ground balls is what I try to do, and they got plenty of them tonight."

The Astros (30-37) improved to 19-11 in their last 30 games and guaranteed a split of their four-game season series with Arizona (29-39).

The Astros were quick to provide Keuchel a working margin, stringing together three consecutive baserunners in the first, with catcher Jason Castro delivering a single to right that scored Springer for a 1-0 lead.

The Astros tacked runs in the third and fourth, with Villar scoring on a groundout for a 2-0 lead and Carter hitting a homer to left for a 3-1 lead.

[to top of second column]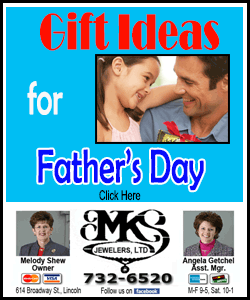 Arizona had a more difficult time solving Keuchel than the Astros did McCarthy. Keuchel did surrender a leadoff home run to second baseman Aaron Hill in the fourth inning, his first homer allowed since May 8th. But his ability to induce ground-ball outs again proved to be his ally, with the Astros turning key double plays in the second and fourth.

"He's been throwing the ball good this year," Diamondbacks manager Kirk Gibson said of Keuchel. "He threw the ball good against us tonight. Fifteen ground balls, four in the air, struck out five. He had great placement on the ball. We couldn't get to him."

Said Arizona center fielder Ender Inciarte: "He was keeping the ball down in the zone and being consistent with his pitches. We couldn't make any adjustment."

NOTES: RF Gerardo Parra, who went 2-for-18 during the Diamondbacks' just-concluded, five-game homestand, was out of the starting lineup Wednesday. LF David Peralta shifted to right field, and veteran Cody Ross made the start in left because of his familiarity with the dimensions at Minute Maid Park. Ross made his 15th appearance at Minute Maid Park, including his 12th start. ... Astros 2B Jose Altuve missed his first game of the season, sidelined because of an oblique strain. There is no threat of Altuve landing on the disabled list, but the Astros wanted to ensure that he has ample time to rest and recover. ... Diamondbacks 1B Paul Goldschmidt was presented with the Houston Area Major League Player of the Year Award, bestowed by the Houston Chapter of the Baseball Writers Association of America. Goldschmidt, a 2006 graduate of The Woodlands High School north of Houston, was the runner-up for the 2013 National League Most Valuable Player.
[© 2014 Thomson Reuters. All rights reserved.]
Copyright 2014 Reuters. All rights reserved. This material may not be published, broadcast, rewritten or redistributed.