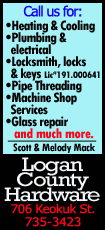 Call to order: The Logan County Joint Solid Waste Agency met on Wednesday, April 16, 2014 in the Blue Room of the Logan County Safety Complex. Chairman James Struebing - New Holland, called the meeting to order at 7:01 p.m. with the following members present: Andy Anderson - Logan County Alternate, Peggy Lee - Elkhart, John Utterback - Mt. Pulaski, Bill Moore - Atlanta, Ivan Rademaker - Emden, Doris Last - Hartsburg and Michele Rohlfs - Agency Coordinator; there was a quorum present.

Approval of March minutes: There were no questions or comments on the March minutes. Mr. Ivan Rademaker made a motion to approve the March minutes, which was seconded by Mr. John Utterback. All present approved and the motion carried.

Payment of bills: Mr. John Utterback motioned to pay the April 2014 bills; the motion was seconded by Mr. Andy Anderson. All present approved and the motion carried.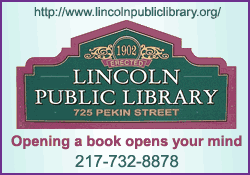 Committee Reports

Coordinator's Report: Ms. Rohlfs reports that a new battery was purchased for the Dodge pickup. In readying the truck for glass collection, the battery would not hold a charge. The battery was still under warranty and the price was reduced accordingly.

The International Harvester was taken in for routine oil change and lube. The truck had been using oil; a seal on the oil pump was replaced as well as the oil feed line. Under further inspection, it was found that the front motor seal needed to be replaced. The truck is now back on the lot and running great.

Old Business

Update on driver search/status: Help Wanted ads for a Temporary Driver have been placed in both the Lincoln Courier and Lincoln Daily News; one person has been interviewed and declined the position. Another individual will interview on Thursday, April 17. This individual holds a current COL License, but his IDOT physical has lapsed. A third individual, a retired Area Disposal driver, has expressed interest; but due to family issues cannot drive at this time.

Roll-off contracts: Chairman Struebing reminded board members that Area Disposal has submitted two proposals; one for roll-off services and a second for the collection of recycling containers countywide. Area Disposal's Roll-Off proposal included the same terms as its last contract with no increase in pricing during the first year of the new contract. An annual increase for years 2 and 3 is not to exceed 5 percent; this year, Area took a 3 percent increase on the roll-off contract. The agency anticipated an additional Roll-Off proposal from Advanced Disposal but one was not received prior to tonight's meeting.
Mr. Andy Anderson asked if Advanced Disposal would be submitting a proposal by next month.
Ms. Rohlfs stated she has not spoken with her contact at Advanced Disposal in over a week, but proposal materials were sent to the company on February 24, 2014 and included timelines for submission.

There was much discussion of Area Disposal's proposal to provide both roll-off service and countywide collection of recyclable materials which would include glass. Ms. Rohlfs was asked to contact Ms. Vicky Sturgeon, Area Disposal Account Manager, to inquire about Area Disposal's "best price". If that price differs from the submitted proposal pricing, Ms. Rohlfs will email the board members regarding the change. Ms. Rohlfs will also contact all board members prior to next month's meeting to remind them of the proposal vote.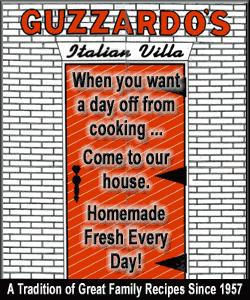 Update of Logan County Community Health Fair: The glass collected at the Health Fair hasn't been unloaded to date but Ms. Rohlfs estimates there is a least a couple of tons on the truck. Lincoln Women's Club members and some National Honor Society high school students were on hand to assist with the collection. The Confidential On-Site Paper Shredding sponsored by State Bank of Lincoln collected 3,120 pounds of shredded material.
Charron's Auto Repair waste oil collection: Ms. Rohlfs included 2 flyers in tonight's materials: the first for the Waste Oil Collection sponsored by Charron's Auto Repair on Saturday, April 26th from 9 a.m. to Noon.
The second flyer details information on regional Household Hazardous Waste Collections; one at the Christian County Fairgrounds in Taylorville, IL on Saturday, May 17th and the other at the Fulton County FS in Lewistown, IL on Saturday, June 7th. Information on both collections is posted on the Agency's Facebook page.
New Business

Hauler license applications: Hauler License Applications were mailed to Advanced Disposal (March 19th) and to Area Disposal (April 4th). A third Hauler License application was mailed to a waste hauler in Decatur, IL who is considering service to Logan County. Licensing fees are $50 for one truck; $100 for two or more trucks. Hauler License applications are due by May 15.

Temporary contract with Area Disposal for recycling route: While the Agency is without a driver for the recycling route, a temporary contract with Area Disposal for collection of the materials countywide has been brought to the board for discussion and approval. The temporary contract is the same proposal Area submitted for consideration (monthly rate of $3,195.00): however in the Notes section the following changes have been made:

Area Disposal Service, Inc. has started temporarily picking up these locations while Logan County Joint Solid Waste is without a driver for their department.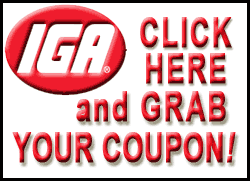 This is a temporary contract valid until the following occurs:
Logan County Joint Solid Waste Agency hires a driver

Logan County Joint Solid Waste Agency votes on a proposal for a fully executed contract with Area Disposal Service at a later date on our proposal offer previously submitted.
Area Disposal Service, Inc. will pro-rate billing services from March 24, 2014 to be billed on a monthly basis.

Ms. Peggy Lee motioned to approve the temporary contract, which was seconded by Mr. Andy Anderson; all present approved and the motion carried.

With no further business before the board, Mr. Ivan Rademaker motioned to adjourn the meeting, which was seconded by Ms. Doris Last. All present approved and the meeting was adjourned at 8:04 PM.

Respectfully submitted, Dawn Pettus
Recording Secretary
[Text from LOGAN COUNTY WEBSITE]